Music 101 for Saturday 30 June 2012
2 - 3pm
Live: Lawrence Arabia
Score front row seats to a very special performance by the nine-piece Lawrence Arabia band live at the harbourside Whangateau Hall. Songwriter James Milne joins us to introduce the performance, which previews songs from the upcoming third album Sparrow.
Lawrence Arabia - 'Travelling Shoes' from Spunk Records on Vimeo.
The Sampler: Giant Sand
Howe Gelb's long-running and prolific group Giant Sand has an expanded line-up, and even a children's chorus, for Tuscon: A Country Rock Opera, their latest album. Nick Bollinger takes a listen.
3 - 4pm
Savage
When Savage, the gruffest voice of Deceptikonz, released 'Swing' back in 2005, it introduced him as a pop artist, and clocked up over 1,500,000 sales in the United States. On his new album Mayhem & Miracles, Savage continues to work the pop angles, while reflecting upon his upbringing in the streets of Manurewa, South Auckland.
Hear Savage with Sam Wicks in Samoa here.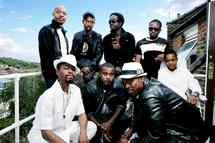 Hypnotic Brass Ensemble
This eight piece band of horn playing brothers last charmed local audiences at WOMAD 2010. They return this month for shows in Auckland and Wellington. Saiph Graves, a.k.a. Cid, talks about the band's new collaboration with their father Kelan Phil Cohran, who played trumpet in Sun Ra's Arkestra and handed his numerous sons their brass instruments as they started school.
Lil Band O Gold
Louisiana swamp-pop/cajun supergroup Lil Band O Gold are heading back this way next week. Bandleader CC Adcock talks about their new Fats Domino tribute album, and working with Robert Plant.
4 - 5pm
Columbus Discovers America
Ray Columbus' achievements in Australia and New Zealand are well documented, but his brief venture into the wild, psychedelicized world of San Francisco in the 1960s resulted in some of Ray's most interesting, experimental and thrilling music- producing a record that is now considered a garage rock classic.
Columbus Discovers America follows Ray as he arrives in San Francisco dressed in full mod regalia - just as the Summer Of Love was about to celebrate the hippie dream.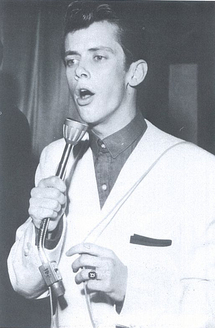 The Sampler: Kelly Hogan
Known for her work as a backup singer with Neko Case, Jacob Dylan and Mavis Staples, Kelly Hogan has released her own album of songs written by a slew of indie songwriters, including Andrew Bird, Stephen Merritt (Magnetic Fields) Vic Chestnutt, and M Ward, with an impressive, heavy hitting band.
Music played in this show
2-3pm
Artist: Ray Columbus + The Invaders
Song: Cats Eyes
Composer: James
Album: Ray Columbus & The Invaders: Greatest Numbers
Label: Ascension
Live: Lawrence Arabia
Artist: Lawrence Arabia
Songs: Travelling Shoes, Early Kneecappings, Legends
Composer: Milne
Album: RNZ Recording
Label: RNZ
Introducing: Sunken Seas
Artist: Sunken Seas
Song: The Hum
Composer: Sunken Seas
Album: Null Hour
Label: Muzai
Artist: Dirty Projectors
Song: Dance For You
Composer: D Longstreth
Album: Swing Lo Magellen
Label: Domino
The Sampler: Giant Giant Sand
Artist: Giant Giant Sand
Songs: Caranito, Lost Love, Detained, Undiscovered Country, Things Like That, Forever and a Day, Plane Of Existence, Recovery Mission, Slag Heap
Composer: Gelb
Album: Tuscon: A Country Rock Opera
Label: Fire
Artist: Tom Waits
Song: Way Down in the Hole
Composer: Waits
Album: Frank's Wild Years
Label: Island
Artist: Rebirth Brass Band
Song: Feel Like Funkin' It Up (Live Street Mix)
Composer: P Frazier/ K Frazier/ K Ruffins
Album: Treme Soundrack
Label: Geffen
3-4pm
Artist: Savage
Song: Swing
Composer: Savelio,Holmes,Ngawhika
Album: Moonshine
Label: Dawn Raid
Interview: Savage
Artist: Savage
Song: All In/I'm A Polynesian/My Time/Wrath of a Menace/Get Paid
Composer: D. Savelio
Album: Mayhem & Miracles
Label: Frequency Media Group
Artist: Gorillaz
Song: Welcome to the World of the Plastic Beach With Snoop Dogg & The Hypnotic Brass Ensemble
Composer:
Album: Plastic Beach
Label: Parlophone
Interview: The Hypnotic Brass Ensemble
Artist: Kelan Philip Cohran & The Hypnotic Brass Ensemble
Song: Stateville, Cuernavaca
Composer: Kelan Philip Cohran
Album: Kelan Philip Cohran & The Hypnotic Brass Ensemble
Label: Honest Johns
Artist: Dirty Dozen Brass Band
Song: Inner City Blues (Make Me Wanna Holler) With Guru
Composer: Gaye, Nix
Album: What's Going On
Label: Shout
Interview: Lil' Band O' Gold
Artist: Lil' Band O' Gold
Songs: Poor Me, Ain't That A Shame, Let The Four Winds Blow, It Keeps Raining
Composer: Antoine "Fats" Domino-Dave Bartholomew
Album: Plays Fats
Label: Dust Devil Music

Artist: Lil' Band O' Gold
Songs: Blue Monday
Composer: Dave Bartholomew
Album: Plays Fats
Label: Dust Devil Music
Gig Guide Bed
Artist: Mumford and Sons
Song: Winter Winds
Composer: M Mumford
Album: Sigh No More
Label: Dew Process

Artist: The Pharcyde
Song: Runnin'
Composer: Hardson, Stewart, Wilcox, Yancy
Album: Labcabincalifornia
Label: Capitol

Artist: Julien Dyne
Song: Mask
Composer: J Dyne
Album: Glimpse
Label: BBE

Artist: Heavy Metal Ninjas
Song: Red Shift
Composer: Allan
Album: Heavy Metal Ninjas EP
Label: Warner

Artist: Adelaide Sax Pack
Song: Toxic
Composer: Dennis, Jonback, Karlsson
Album: n/a
Label: unreleased
4-5pm
Artist: Ray Columbus and the Invaders
Song: Till We Kissed
Composer: Mann,Weill
Album: Original Numbers
Label: Zodiac
Feature: Columbus Discovers America
Artist: Ray Columbus & The Invaders
Song: She's A Mod
Composer: Terry Beale
Album: How Was The Air Up There?
Label: EMI

Artist: Ray Columbus
Song: I Need You
Composer: Ray Columbus
Album: The Solo Years
Label: EMI

Artist: The Champs
Song: El Rancho Rock
Composer: Silvano R. Ramos-Ben Raleigh
Album: Axes & Saxes: The Great Instrumentals
Label: Time-Life

Artist: Ray Columbus
Song: Edelweiss
Composer: Rogers & Hart
Album: Ray Columbus
Label: Zodiac

Artist: Eric Burdon & The Animals
Song: San Franciscan Nights
Composer: Burdon-Briggs-Weider-Jenkins-McCulloch
Album: Retrospective
Label: Abkco

Artist: Jefferson Airplane
Song: White Rabbit
Composer: Grace Slick
Album: Surrealistic Pillow
Label: RCA

Artist: Les Cooper and the Soul Rockers
Song: Wiggle Wobble
Composer: Les Cooper
Album: Axes & Saxes: The Great Instrumentals
Label: Time-Life

Artist: Chocolate Watch Band
Song: Let's Talk About Girls
Composer: Manny Freiser
Album: Nuggets
Label: Rhino

Artist: Big Brother & The Holding Company
Song: Summertime
Composer: G. Gershwin-D. Heyward-D. Heyward-I. Gershwin
Album: The Essential Janis Joplin
Label: Columbia

Artist: The Kinks
Song: You Still Want Me
Composer: Ray Davies
Album: Cameo Parkway 1957-1967
Label: Abkco

Artist: Ray Columbus
Song: She's A Mod '66
Composer: Terry Beale
Album: The Solo Years
Label: EMI

Artist: The Turtles
Song: Happy Together
Composer: Bonner-Gordon
Album: The Turtles 20 Greatest Hits
Label: Rhino

Artist: Ray Columbus & The Art Collection
Song: Kick Me, Snap, Crackle And Pop, I Would Rather Blow A Bagpipe Mrs. Leare, East Pinkerton Street,
Composer: Ray Columbus
Album: The Solo Years
Label: EMI

Artist: Fire
Song: I'm Good For You
Composer: Ray Columbus
Album: The Solo Years
Label: EMI
Artist: The Bluestars
Song: Social End Product
Composer: Harris
Album: Wild Things
Label: Flying Nun
Artist: Can
Song: Millionenspiel
Composer: Can
Album: The Lost Tapes
Label: Spoon
Artist: Magnetic Fields
Song: I'd Go Anywhere With Hugh
Composer: Merritt
Album: Love At The Bottom Of The Sea
Label: Domino
The Sampler: Kelly Hogan
Artist: Kelly Hogan
Song: We Can't Have Nice Things
Composer: Pendarvis/Bird
Song: Plant White Roses
Composer: Merritt
Song: Ways Of The World
Composer: Chesnutt
Song: Sleeper Awake
Composer: Harding
Song: Dusty Groove
Composer: Irwin
Song: I Like To Keep Myself In Pain
Composer: Hitchcock
Album: I Like To Keep Myself In Pain
Label: Anti
Children's Music Awards Finalists
Artist: Levity Beet
Song: Sometimes I Make Mistakes
Composer: Levity Beet
Album:
Label:Wildbeet

Artist: Kelvin Roy
Song: Countdown
Composer: Roy
Album: Jollytime
Label:

Artist: Chucklbees
Song: Amazing
Composer: Burgess
Album:
Label:
Artist: T.O.Y
Song: Rabbit Pushing Mower
Composer: T.O.Y
Album: DJ Kicks- Annie
Label: !K7