Music 101 for Saturday 16 June 2012
2 - 3pm
Access All Areas: The Beat Goes On
Dave Wakeling is a founding member of pioneering 2-tone band, The Beat, which formed in Birmingham, England in 1978. Mashing a punk rock intellect with infectious Jamaican rhythms, The Beat had a string of hits including 'Hands Off She's Mine', 'Mirror in the Bathroom' and 'Save It For Later'.
For Access All Areas Dave Wakeling talks about the legacy and legend of the English Beat.
Majic Paora in Session
16 year old Majic Paora from Kaipara has just returned from Jamaica, where she recorded her debut album at Bob Marley's Tuff Gong Studio. She plays songs in the Music 101 studio and tells of her adventures ahead of her performance at the tenth Pao Pao Pao Maori music festival this weekend.
3 - 4pm
Mark de Clive-Lowe
The expat LA-based soul and dance producer (below) reflects on his most recent studio odyssey Renegades, featuring Sheila E and Pino Palladino in the rhythm section.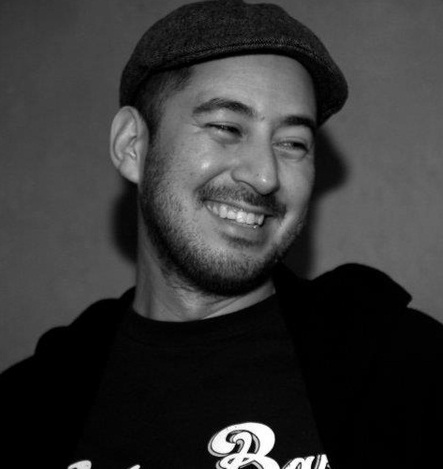 Mark de Clive Lowe courtesy of Marina Studitskaya
Ladyhawke
Masterton-raised Pip Brown, a.k.a. Ladyhawke (right), talks about her new album Anxiety and the pressures and perks of being a rising star in the UK music scene.
 
Musical Chairs featuring: Bruce 'Phantom' Robinson – the Musical Psychologist
A former Pleazers and Rockinghorse guitarist, and musical director for pop icon Shane, Bruce 'Phantom' Robinson later became a psychological counselling lecturer.
Robinson takes us for a spin through his musical career and makes some astute and challenging observations about New Zealand culture along the way.
Produced and presented by Keith Newman and engineered by Jeremy Ansell for Radio New Zealand National.
The Sampler: The Beach Boys
That's Why God Made The Radio - Nick Bollinger reviews the reunion of Brian Wilson and the band he began – the Beach Boys.
Music played in this show
2-3pm
Artist: The Beat
Song: March of the Swivelheads
Album: B.P.M
Composer: The Beat
Label: Arista
AAA: The English Beat
Artist: The Beat
Song: Too Nice To Talk Too
Composer: The Beat
Song: Tears Of A Clown
Composer: Smokey Robinson
Song: Mirror in the Bathroom
Song: Ranking Full stop
Song: Save it for Later
Composer: The Beat
Album: Just Can't Beat it – The Best Of
Label: Music Club DeLuxe

Artist ; Pete Townsend
Song: Save it For Later
Composer: The Beat
Album: White City
Label; Universal
Artist: The Beat
Song: Stand Down Margret
Song: Pato and Roger Go Talk
Composer: The Beat
Song: Cant get used to losing u
Composer: Pomus - Shuman
Song: Dream Home in NZ
Composer: The Beat
Album: Just Can't Beat it – The Best Of
Label: Music Club DeLuxe
Artist: Musical Youth
Song: Pass the Dutchie
Album: The Youth of Today
Composer Mittoo / Simpson / Ferguson
Label: MCA
Artist: Bob Marley
Song: Trenchtown Rock
Album: Roots of A Legend
Composer: Marley
Label: Trojan
Session: Majic Paora

Artist: Majic Paora and Ropata Paora
Song: Creation
Composer: R Paora
Song: Arisetime
Composer:  Marley/ R Paora
Song: Hometown
Composer: R Paora/ M Paora
Album: Unreleased
Label: RNZ Recording
Artist:House of Shem
Song: Tahuri Mai Ra
Album: Island Vibration
Composer Perkins/Perkins/Perkins
Label: House of Shem
Artist:Los Miticos Del Ritmo
Song: No Pares Hasta Tener lo Suficiente
Album:Los Miticos Del Ritmo
Composer: Jackson
Label: Soundway
3-4pm
Artist:David Byrne/St Vincent
Song: Who
Album: Love the Beast
Composer: Byrne
Label: 4AD
Mark De Clive Lowe
Artist: Mark de Clive Lowe
Song: Get Started, Alabi (interlude), Interlude II, Push, We Renegades
Composer: Omar Lyefook, Mark de Clive Lowe
Album: Renegades
Label: Tru Thoughts

Artist: Mark de Clive Lowe
Song: Alabi (interlude)
Composer: Sandra Nkaké, Mark de Clive Lowe
Album: Renegades
Artist:Frank Ocean
Song: Pyramid
Composer: Frank Ocean
Album: Channel Orange
Label: n/a
Ladyhawke
Artist: Ladyhawke
Song: Sunday Drive
Composer: Brown/Gabriel
Album: Anxiety
Label: Modular/Universal

Artist: Ladyhawke
Song: Cellophane
Composer: Brown/Gabriel
Album: Anxiety
Label: Modular/Universal

Artist: Ladyhawke
Song: Blue Eyes
Composer: Brown/Gabriel
Album: Anxiety
Label: Modular/Universal

Artist: Ladyhawke
Song: Black White & Blue
Composer: Brown/Gabriel
Album: Anxiety
Label: Modular/Universal

Artist: Ladyhawke
Song: Anxiety
Composer: Brown/Gabriel
Album: Anxiety
Label: Modular/Universal

Artist: Ladyhawke
Song: Girl Like Me
Composer: Brown/Gabriel
Album: Anxiety
Label: Modular/Universal
Artist:Peaking Lights
Song: Live Love
Composer: Coyes / Dunis
Album: Lucifer
Label: Domino
Gig Guide
Artist:Van She
Song: Idea of Happiness
Composer: Van She
Album: Idea of Happiness
Label: Modular
Artist: Russian Circles
Song: Melee
Composer: Russian Circles
Album: Empros
Label: Sargent House
Artist: Liars
Song: Octagon
Composer: Liars
Album: WIXIW
Label: Mute
4-5pm
Artist: Ray Columbus and the Invaders
Song: I'm Finding Out
Composer: Columbus / Scott
Album: Original Numbers
Label: Zodiac
Musical Chairs: Bruce 'Phantom' Robinson
Artist: Shane
Song: John Hope
Composer: (Hales/Robinson),
Album: Best of Shane,
Label: EMI 535584 2

Artist: The Pleazers
Song: Gloria
Composer: Morrison
Album: The Pleazers
Label: EMI 821716

Artist: Rockinghorse
Song: Southern Moonlight
Composer: Evinson-Mason-Robinson
Album: Thoroughbred
Label: EMI HSD 1039

Artist: Aerial Railway
Song: Going To Corromandel
Composer: Aerial Railway
Album: Sleeping Dogs Soundtrack
Label: EMI hsd 1059 LPNZ

Artist: Zonk
Song: Along Life's Long Road
Composer: Mason
Album: Best of Shane
Label: EMI 535584 2

Artist: The Pleazers
Song: Thou Shalt Not Steal
Composer: Loudermilk
Album: The Pleazers
Label: EMI 821716

Artist: The Pleazers
Song: Sometimes
Composer: Thomasson
Album: The Pleazers
Label: EMI 821716

Artist: The Pleazers
Song: Last Night
Composer: Springer/Kaye
Album: The Pleazers
Label: EMI 821716

Artist: The Pleazers
Song: Bald Headed Woman
Composter: Tamly
Album: The Pleazers
Label: EMI 821716

Artist: The Pleazers
Song: Gloria
Composer: Morrison
Album: The Pleazers
Label: EMI 821716

Artist: The Pleazers
Song: Guilty
Composter: Zanetis
Album: The Pleazers
Label: EMI 821716

Artist: The Pleazers
Song: Just Like Columbus
Composter: Hales/London
Album: The Pleazers
Label: EMI 821716

Artist: The Pleazers
Song: Is It Over?
Composer: Fitting
Album: The Pleazers
Label: EMI 821716

Artist: The Pleazers
Song: Hurting All Over
Composer: Levenson/Reeves
Album: The Pleazers
Label: EMI 821716


Artist: The Pleazers
Song: Three Cool Cats
Composer: Lieber-Stoller
Album: The Pleazers
Label: EMI 821716

Artist: Shane
Song: Natural Man
Composer: Holler/Abbot
Album: Best of Shane
Label: EMI 535584 2

Artist: Shane
Song: Saint Paul
Composer: Knight
Album: Best of Shane,
Label: EMI 535584 2

Artist: Zonk
Song: Heya
Composer: Zonk
Album: Best of Shane
Label: EMI 535584 2

Artist: Shane
Song: Sixteen Seasons
Composer: Hales/Robinson
Album: Shane
Label: EMI 535584 2

Artist: Rockinghorse
Song: Thru the Southern Moonlight
Composer: Evinson-Mason-Robinson
Artist: Paul McCartney
Song: Dear Boy
Composer: P McCartney / L McCartney
Album: RAM
Label: Universal
The Sampler: The Beach Boys
Artist: The Beach Boys
Songs: Think About The Days, Pacific Coast Highway, Strange World
Composer: Wilson, Thomas
Songs: Spring Vacation, Beaches In Mind
Composer: Wilson/Love/Thomas
Song: Isn't It Time
Composer: Wilson/Love/Peterick/Millas/Thomas
Song: That's Why God Made The Radio
Composer: Wilson/Peterick/Millas/Thomas
Song: Summer's Gone
Composer: Wilson/Thomas/Bon Jovi
Album: That's Why God Made The Radio
Label: Capitol
Artist: Akron Family
Song: Cast a Net
Composer: Akron Family
Album:S/T II
Label: Dead Oceans
Introducing: Von Thundersvolt
Artist: Von Thundersvolt
Song: TF BUNDY
Composer: Von Thundersvolt
Album: Demo
Label: Private