Music 101 for Saturday 23 July 2011
2-3 pm
Access All Areas: Pixie Williams
In 1948, a 20-year-old Pixie Williams became one of Aotearoa's earliest recording stars with Blue Smoke, a song written by Ruru Karaitiana. Now 83, Pixie's old 78 RPMs have been dusted off and remastered for a compilation called For The Record. We speak to her daughter Amelia Costello, the author of NZ music book Blue Smoke Chris Bourke and Tim Fraser who supervised the sound restoration. Listen to the interview about Pixie Williams here
Introducing: Willy Moon
The Sami Sisters
We follow sisters Madeline, Anji and Priya as they gear up to release their debut album Happy Heartbreak and hit the road. While their charming pop songs, close harmonies and candid wit have stood them in good stead with the NZ public, there's a lot to do - rehearse the band, make deals with music industry types, shake that reputation for being "a bit hopeless"... Listen to the interview with the Sami Sisters here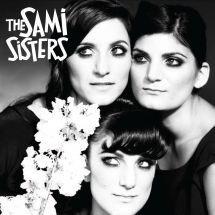 3-4 pm
The Sampler: Immram - Voyage of The Corvus Corrone
Nick Bollinger received a mysterious record in the mail this week: an elaborately packaged prog-rock concept album from the '70s which has been uncovered by NZ singer-songwriter Paul McLaney, producer Module and illustrator Matt Pitt. Check out the website for the Immram release here
Battle Circus
This Auckland quartet bring a whole lot of bombast to their operatic rock'n'roll, and they've been winning over a new audience stateside following shows at South By South West in March.
DJ Shadow
Instrumental hip hop pioneer DJ Shadow (Josh Davis) is about to release his first new album in five years. We speak with the crate digger about technology, subversive marketing, and keeping his older material fresh for both him and his fans, ahead of his Auckland show this week. Listen to the interview with DJ Shadow here
4-5 pm
Live: Alison Krauss & Union Station
A live concert from the multiple Grammy award-winning singer Alison Krauss, performing classic hits and new tracks with her band Union Station.
Cults
Handsome boy meets gorgeous girl, they share the contents of their iPods during a road trip, they fall in love, move in, and start making sweet '60s girl-group style music together. Now they're one of the buzz bands of the year - we speak to the lucky couple.