Music 101 for Saturday 27 November 2010
2-3 pm
Meet U2's long standing manager, Paul McGuiness, side of stage at Auckland's Mt Smart Stadium. Listen here
Hear local rapper David Dallas in conversation with Just Blaze, one of the biggest names in US Hip Hop - he's produced for the likes of Jay Z, Talib Kweili, and Eminem. Listen here
Killing Joke's Jaz Coleman holds forth on the new album Absolute Dissent, and tells why, despite living in NZ for many years, his band has never played here. Listen here
3-4pm
New selections from the Apple reissues series are reviewed in The Sampler.
1969 Psych-folk-rock album U.F.O. by Jim Sullivan has been unearthed from the dusty vaults, 35 years after the artist mysteriously disappeared from a roadside in New Mexico. We speak to Matt Sullivan from the record label Light In The Attic about the investigation that went into the re-issue. Listen here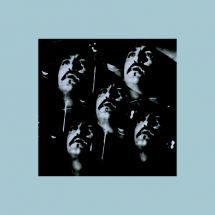 Embrace the cacophony of Musicircus - Over 100 musicians in one room - all doing their own thing...
4-5 pm
The Secret Life of Bird Calls
The first songs that echoed across this land came from birds. In The Secret Life of Bird Calls, Robin Nathan looks at the relationship between bird calls and music.
Featured guests include unsung hero of the 'bird world' Les B. McPherson who has amassed an archive of over 12,000 recorded bird calls, composer Dame Gillian Whitehead who has incorporated bird sounds in her music in various ways, and Associate Professor Ben Bell, an ecologist from the Bioacoustics Research Lab at Victoria University. Listen here
And Auckland band Great North pare their wide-screen, grandiose sound into a special acoustic session for us. Listen here