Music 101 for Saturday 26 September 2009
2-3pm
Sir Howard Morrison - in his own words;.
We report back from the Rockquest 2009 National Final held last Saturday;
Speed Caravan wield the oud - a fretless lute - as a rock 'n' roll instrument;
Nick Bollinger checks out a solo set from Raconteur Brendan Benson.
3-4pm
My World may be the album to finally put veteran soul man Lee Fields in front of the audience he deserves;
Roots Rock groovers Tahuna Breaks' introduce their new summer soundtrack 'Black, Brown & White';
Isaac Aesili - soul man and horn-for-hire - talks about the broken beats of his solo album, 'Eye See'.
4-5pm Musical Chairs featuring Lorenzo Buhne - From Punk to Poetry.
Lorenzo Buhne spent much of his life touring the world as the bass player for 80's punk band The Dickies- one of the first punk bands to come out of LA and be signed to a major label. He also played with Fear. In 2003 Lorenzo made the shift to New Zealand. It's a far cry from his previous rock n' roll lifestyle playing alongside such acts as Iggy Pop, The Ramones and Jane's Addiction, whilst also composing music for Hollywood films on the side. But after 30 years on the road, he has no regrets about making the move. Leaving the hectic LA scene has given him the opportunity to get in touch with his Italian side and make Neapolitan folk music, without leaving his punk roots behind.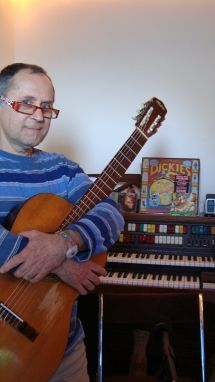 And TV on the Radio's falsetto-voiced front man, Kyp Malone goes solo as Rain Machine.