Music 101 for Saturday 23 May 2009
We sing Happy 60th Birthday to the 45 rpm record - In Access All we celebrate the 7' single with broadcaster and author Bryan Staff, and Musicologist and collector Robert Benson.
Bachelorette is out of isolation and breeding more girl-meets-machine electro-pop. We speak to Annabel Alpers about the expanding family.
Dianne Swann and Brett Adams of The Bads talk about their new album and play songs in our studio.
Nick Bollinger reviews the first album under Jody Lloyd's (Trillion, Dark Tower) real name, which finds him musing about looooooove…
We talk lucid dreaming with Brooklyn trio, School of Seven Bells.
Beat-boxing heavyweight King Homeboy (Paul Teariki Toki) is attempting to set the world record by performing non-stop for 40 hours this weekend, we follow his progress.
Cosmic Guitar Gurus: The Eddie Hansen Story - Ticket to Ride
New Zealand's first acid rock band was most likely Ticket, from Christchurch. The band had big ambitions, and spent a year playing in Australia before returning home for the Great Ngaruawahia Music Festival being organised by their management.
But they never made it to the stage, nor did they make it on the planned tour to Australia, Canada and the States as Black Sabbath's support band. The story of Ticket and what they said no to defines them as much as their distinctive recordings and the searing sound of guitarist Eddie Hansen's playing. Part One of Two.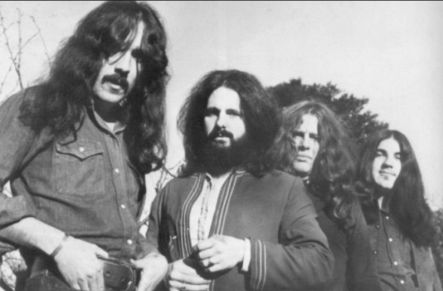 Ticket, 1972. From left to right: Eddie Hansen guitar, Trevor Tombleson, vocals; Ricky Ball, drums and Paul Woolwright, bass. Photo: Ricky Ball