Music 101 for Saturday 8 November 2008
November 8
Trevor Reekie rallies Chris Matthews, Fiona McDonald and the rest of the Headless Chickens into the studio to talk about their impending reunion.
And Kirsten speaks to another band getting back together this month - Wellington band Weta, who sank in 2001, just as they were poised to take on the Australian rock market.
Nick Bollinger turns fresh ears to the live re-enactment of 'Berlin' by Lou Reed, an album that was described at the time as pretentious, and the most depressing album ever.
There's a live session from Ashes Of August, a folkie duo who harmonize in the way only siblings can.
We hear new music from a Christchurch band who play Southern Amp on Sunday;
And speak to Madchester veterans The Charlatans, who are headlining that festival.
We'll call Lawrence Arabia in Bristol to weigh up his election day chances with his beautiful young crew: The Lawrence Party.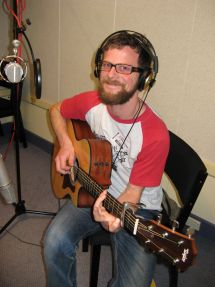 And Musical Chairs features George Henderson (The Puddle)
George Henderson has been a cult figure running underneath New Zealand music's radar since he formed The Puddle in Dunedin back in 1984.