Music 101 for Saturday 3 May 2008
May 3 2008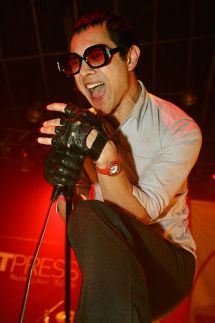 This week we discuss the role of New Zealand Music Month. Seven years on, the figures for radio play and retail of NZ Music are up- so has it served it's purpose? Where to from here?
Hear a live recording from the Mint Chicks - their last gigs as a quartet. It's a snapshot of the adrenalised rush and unpredictability which characterises the best performances from The Mint Chicks.
We have a report back from the APRA Song Summit in Sydney that saw NZ Songwriters Jody Lloyd, Tama Waipara, Mark Vanilau and others get a reality check;
Songs from the Speakeasy Session - members of Minuit and Rhombus interpret classic Kiwi songs in a jazzy 30's style.
Tristan Dingemans and Dino Karlis from High Dependency Unit explain Metamathics, the first album from the band since 2001.
We catch up with Dawn Raid rapper Mareko, who's just released his second album - a much leaner affair than the 100K debut.
Nick Bollinger reviews the latest album from Christchurch conspiracy theorist and rapper/producer Trillion, and the eastern sounds of Auckland band An Emerald City.