Labour Day for Monday 22 October 2012
8:10 am Eight till Noon with Sonia Sly

8:15 David Haynes
David Haynes is a former chemist and IT consultant based in Nelson. He writes the Gardening Diary for the Healthy Food Guide magazine. The Beginner's Garden: Your Simple Guide to Growing the Ultimate Kitchen Garden (published by Penguin Books NZ) is his first book.
8:35 Megan Cook
Megan Cook is an historian and writer of 'Te Ara - Encyclopedia of New Zealand' based at the Ministry for Culture and Heritage. She will focus on women's relationship with work during the 19th and 20th century.
9:10 Izhar Gafni
Izhar Gafni is an Israeli cycling enthusiast and inventor who has designed the world's first cardboard bicycle.
9:35 Pat Shepherd
Pat Shepherd is a photographer, designer, creator of Exposure Lifestyles magazine, co-manager of the charity Spinning Top who recently organised the second Little Lotus Project, and founder and director of charitable trust One Percent Collective.
10:05 Louis Baker
Wellington singer-songwriter Louis Baker has been chosen to attend the 2013 Red Bull Music Academy in New York city. He plays live in the studio.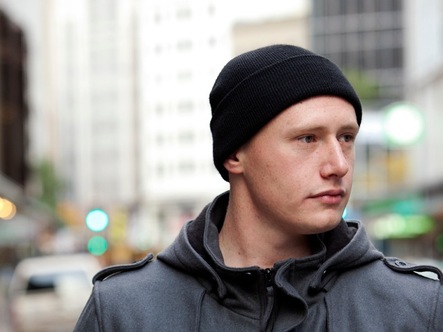 10:25 James Ward
James Ward is a boredom enthusiast who blogs at I Like Boring Things. He is the founder and organiser of the annual Boring Conference in London. Boring 2012 takes place in November.
10:45 Ben Galloway
Ben Galloway is the founder of Trash Footwear in Raglan, a company which makes shoes from recycled material.
11:05 George Havlik
George (Jiri) Havlik hails from the Czech Republic and is head chocolatier and owner of Bohemein Fresh Chocolates.


11:25 Jing Gao
Jing Gao is a US-based Chinese citizen and is the Editor in Chief and founder of Ministry of Tofu, a blog whose focus is on the happenings in her native China.
11:45 Gregory Clark
Gregory Clark is Professor of Economics at the University of California, Davis and has researched the historic link between surnames and social mobility.
Music played during the programme
Bobbie Gentry: Seasons Come, Seasons Go
From the 2011 album: Delta Swamp Rock: Sounds From The South, At The Crossroads Of Rock, Country & Soul
(Soul Jazz)
Played at around 08:35

Johnny Cash & June Carter Cash: If I Were A Carpenter
From the 2011 album: Delta Swamp Rock: Sounds From The South, At The Crossroads Of Rock, Country & Soul
(Soul Jazz)
Played at around 09:05

The Smiths: Work is a Four Letter Word
The b-side to the 1987 single Girlfriend in a Coma
(Rough Trade)
Played at around 09:30

The Chills: Heavenly Pop Hit
From the 1994 compilation Heavenly Pop Hits
(Flying Nun)
Played at around 09:35

Louis Baker: Love
Played live in the Radio New Zealand studio
Played at around 10:10

Louis Baker: Back on my Feet
Played live in the Radio New Zealand studio
Played at around 10:20

tUnE-yArDs: You Yes You
From the 2011album Whokill
(4AD)
Played at around 10:55

12:12 pm Matinee Idle with Phil O'Brien & Simon Morris
Phil and Simon present an idiosyncratic afternoon of music and entertainment.
3:06 pm Music and the Labour Movement
What is May Day in many other countries is Labour Day in New Zealand. Music has been an essential morale booster for the international workers' movement.
5:45 pm Movements of the Dance
Withers approaches the minister about a job in the church library and soon discovers what he calls an atmosphere of dogged irrelevance. By Owen Marshall.
6:06 pm The 2012 Reeves Lecture
Beyond the Binary: Shifting New Zealand's Mindset.
7:30 pm Insight
In-depth analysis of a topical issue.
8:10 pm Occupy This Radio Special
A music feature with songs inspired by the Occupy movement from artists including Jackson Browne, Graham Nash, and James McMurtry.
See the Airplay Direct website for this programme.
9:06 pm Harry Belafonte at 85
Recorded around the time of his 85th birthday 1st March, Harry Belafonte talks to the BBC's Kirsty Lang about some of the milestones in his eventful life. BBC.