Insight for Sunday 11 May 2014
8:12 AM.Lauren Baker asks does therapy for sex abusers work and does it warrant extra funding? Audio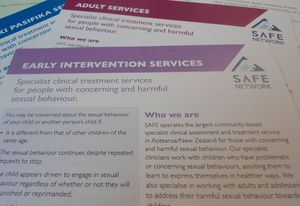 The number of people voluntarily referring themselves for therapy to try to prevent them from sexually abusing children is rising.
But there are fears some people who pose a risk to children, and have asked for help, may have to be turned away because there's not enough funding to provide them with treatment.
Lauren Baker (pictured) speaks to people currently undergoing therapy to find out what it involves.
She asks experts whether it works and whether it's worth finding more resources to expand such programmes as part of the effort to protect children.