Insight for Sunday 7 October 2012
8:12 AM.Education correspondent John Gerritsen explores why poverty is so closely linked in NZ to poor grades Audio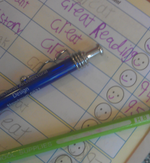 International tests show New Zealand's schools are among the best in the world. But they also show the link between low income and under-achievement is particularly strong in this country.

Radio New Zealand's education correspondent, John Gerritsen, explores why a child's low socio-economic background often means low educational achievement.
He speaks to researchers and teachers about the link and how difficult it is to overcome.