Insight for Sunday 24 July 2011
8:12 AM.Andrew McRae looks at some of the ideas being put forward to try to reduce the rates of child abuse and neglect. Audio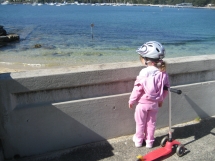 As the government prepares a Green Paper on how society can better protect children, Insight looks at some of the ideas being put forward to try to reduce the rates of abuse and neglect. 
In the last financial year just over 21,000 instances of abuse against children were dealt with by Child, Youth and Family, from just over 125,000 initial notifications.
On average, one child dies as a result of abuse every five weeks, and the cost to the country is estimated at two billion dollars a year.
Andrew McRae has been speaking to those searching for solutions.