Insight for Sunday 10 July 2011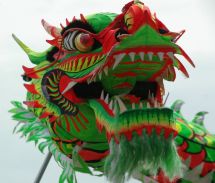 Insight looks at  what the improving relationship with China means for Taiwan
For the last three years, Taiwan's response to  tensions with China has been mainly conciliatory.
Economic and cultural links with the Chinese mainland have flourished for the very first time, and the idea of formal independence has become more taboo than ever.
But the BBC's Chris Hogg explores whether the warming relations between China, and what it regards as a renegade province, will bring opportunity to Taiwan or hand more control to Beijing.
To listen again, visit this page:  http://www.bbc.co.uk/programmes/p00h4vr8    and
   http://www.bbc.co.uk/programmes/p00h8xkn