Insight for Sunday 27 March 2011
8:12 AM.Health correspondent Karen Brown visited Christchurch Hospital a week after the disaster that resulted in patients being resuscitated by torchlight. She reviews the immediate impact of the earthquake… Read more Audio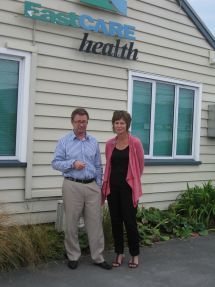 Insight investigates what effect the earthquake has had on health services.
Our Health Correspondent, Karen Brown, joined the Health Minister on a visit to Christchurch Hospital, a week after the disaster that resulted in patients being resuscitated by torchlight.
Others had been evacuated from wards, dragged or carried downstairs on mattresses.
She also visited family doctors and resthomes in damaged parts of the city.
Two weeks later, Karen Brown, went back to see how the region's health services are picking themselves up and what lies ahead.