Insight for Sunday 7 November 2010
8:12 AM.Richard Pamatatau explores the issue of obesity among New Zealand's Pacific population Audio
The Pacific Population is among the most obese in the world and the rate is rising.
With that comes a raft of costly weight-related health problems - diabetes, heart disease, respiratory problems and early death.
But why are Pacific Islanders in New Zealand more likely to be fatter than the rest of the population?
Is it culture and economics or a toxic mix of these, plus other barely understood matters that are driving the waistline expansion?
Pacific Issues Correspondent, Richard Pamatatau investigates and looks at what new research is suggesting as a possible explanation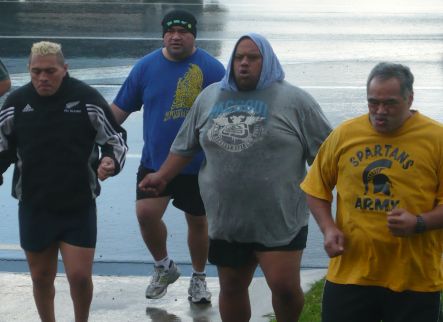 The Big Boys club - a community programme helping people to lose weight.