Insight for Sunday 11 July 2010
8:12 AM.Todd Niall explores whether the transition to supercity could put Auckland's water supply in jeopardy. Audio
The formation of Auckland's Supercity brings with it major changes for the region's most basic commodity - water.
A large, monopoly water company will takeover the eight existing council's supply operations just months after a short-lived warning that water restrictions might be needed next summer.
Auckland Issues Correspondent, Todd Niall, looks at how Watercare Services Limited will weigh-up the different water philiosophies of the outgoing eight local bodies, and whether it will continue the conservation drive by one of them, the self-styled Eco-City, Waitakere.
Is there a danger that the new water company will become too big and influential for it's owner, the Auckland Council, to control?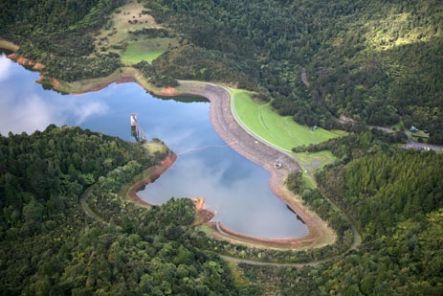 Photo:Wairoa Dam in the Hunua Ranges (source,Watercare Services)
Watercare supplies more than 370,000 cubic metres of water daily to Auckland from 10 dams, one river and one underground source.