Insight for Sunday 25 October 2009
8:12 AM.David Reid looks at a change of gear in relations with Australia and the prospect, finally, of a single common market. Audio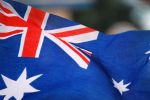 The Prime Ministers of New Zealand and Australia recently announced steps to strengthen Trans-Tasman ties, reviving the long term goal of a single economic market.
It follows the move to ease travel restrictions between the two countries and signals a push for greater integration - especially in business.
So is this the start of closer cooperation, from tax to currency, even defence?
David Reid explores the new impetus for collaboration and asks just how far should New Zealand go.