Insight for Sunday 5 April 2009
8:12 AM.Karen Brown examines the implications of changing the provider of Auckland's community laboratory testing service Audio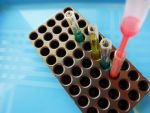 In what's being seen internationally as a unique and highly risky experiment, a new firm is poised to begin doing all community diagnostic testing for well over a million Aucklanders.
The challenge is huge: in early September, a firm which is still being set up, will take over the sole-supply contract to test up to 36 thousand blood and other samples a day.
Pathology and lab-industry experts are watching nervously, with many fearing the changes could have a catastrophic effect on a much wider scale.
Health correspondent, Karen Brown, investigates.