Insight for Sunday 8 February 2009
8:12 AM.Sue Ingram looks at whether the link between high cholesterol levels and heart disease needs to be reassessed Audio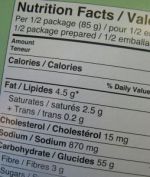 High cholesterol levels and heart disease. The link seems to have been hammered in to us via public health messages and marketers selling low-fat, low cholesterol foods.
But just how relevant are cholesterol levels in predicting your risk of having a heart attack? Or are other factors more important?
Recent research has prompted calls for the use of statins, that is cholesterol lowering drugs to be extended.
But sceptics, who describe the link between cholesterol levels and heart disease as nonsense, say that would be disastrous.
Sue Ingram investigates the role of cholesterol and heart disease.