Insight for Sunday 1 February 2009
8:12 AM.Nadine Chalmers-Ross asks whether New Zealand will be able to ride out the global recession Audio

8:12 AM.Nadine Chalmers-Ross asks whether New Zealand will be able to ride out the global recession Audio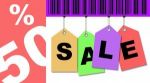 This summer cash rich consumers have had the chance of picking up bargains as stores put up the sale banners.
But there is little good news in the economy, despite lower mortgage rates and petrol prices.
House prices have slumped, manufacturers are pessimistic, job hunting is set to get significantly harder and commodity prices have collapsed.
So what's going on and what will the financial new year bring?
Business reporter, Nadine Chalmers-Ross takes a look at the predictions for 2009.
Are the optimists right and consumers will spend New Zealand out of recession? Or will increasing job losses spell a bad year ahead?