Insight for Sunday 9 November 2008
In a post-election day special programme, the Radio New Zealand News team takes an in-depth look at the election result.
Hosted by Morning Report's Geoff Robinson and Checkpoint"s Mary Wilson.
Monday 10 November 9.06pm & Wednesday 12 November 00.30am: Child marriage in Yemen. BBC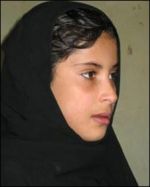 The Yemeni Government has vowed to make children's rights a priority and to end trafficking and child marriage.
But, as Jenny Cuffe reports, poverty and growing fundamentalism threaten to derail its efforts.
Picture:Arwa, a 9 year old Yemini girl, is making history by requesting a divorce