The Book of Everything and The Kitchen reviewed by Paul Bushnell.
Images: Left: The Book of Everything: Photograph: Alt Group Right: The Kitchen: The Kitchen. Photograph: Courtesy Georgetown Festival 2014.
Related audio
Director Roysten Abel serves up drama and food in The Kitchen - a story about cooking as a metaphor for life, playing at the Auckland Arts Festival. On stage a couple cook up steamy vats of payasam, a… Audio
Sophie Roberts returns to the Silo Theatre to direct 'The Book of Everything' for the Auckland Festival. Audio
Reviews Jonty reviews recent Auckland Festival shows including Macbeth, The Kitchen and The Book of Everything. Audio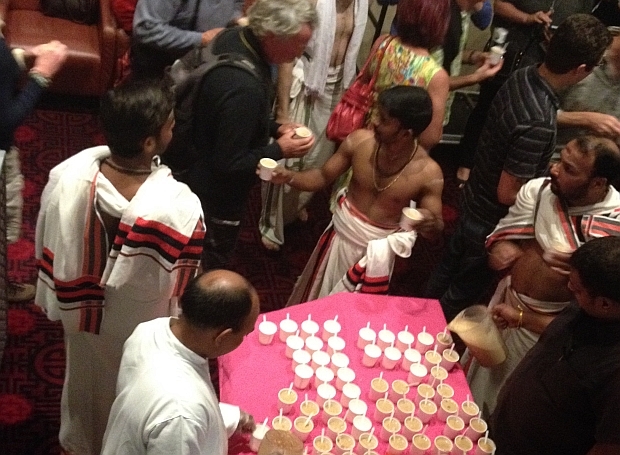 The end of The Kitchen - as the onstage cast hands out cups of delicious hot sweetened rice mixture (which has been cooked during the show) to the audience leaving the performance.