Arts on Sunday for Sunday 30 June 2013
12:43 Theatre director John McGrath
John McGrath who's the artistic director of the highly regarded and innovative National Theatre of Wales, on the benefits to a country of having a national theatre company.
12:48 The Wallace National Piano Competition
We hear from one of the finalists in the country's newest elite piano event for young Kiwi players – the Wallace National Piano Competition. Somi Kim explains what this opportunity means for her. We also hear from John Eady, on of principal sponsors of the inaugural event.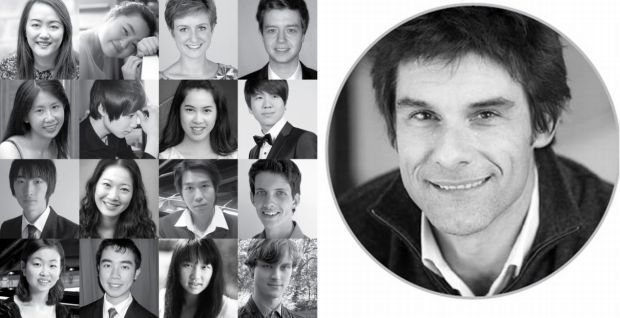 Left: competitors in the Wallace National Piano Competition. Right: John Eady.
1:10 At The Movies
The 2013 New Zealand International Film Festival.
1:31 Comedy writer Jonathan Lynn
We're in conversation with one of Britain's great comedy writers, Jonathan Lynn (below), who with writing partner Antony Jay, has brought back Prime Minister Jim Hacker and his puppet master, Sir Humphrey in an updated stage version of Yes Prime Minister.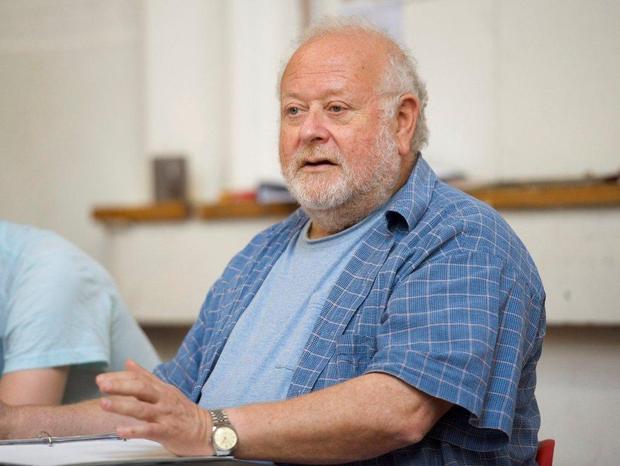 1:48 Corrugations: the art of Jeff Thomson
Over a thirty year career there's not much that sculptor Jeff Thomson hasn't done with corrugated iron. He's bent it, braided it, cut it, curled it, woven it, welded it, painted it, printed on it, twisted it, built animals and abstract objects and covered entire cars in the stuff. Justin Gregory catches up with him at the Tauranga Art Gallery ahead of a major retrospective of his work, and finds him musing on the possibilities of other materials.

Jeff Thomson at work on a new piece for the Tauranga Art Gallery.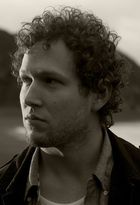 2:05 The Laugh Track
Band leader turned solo artist, lap slide guitarist Thomas Oliver (right).
2:26 South-East Asia and Pacific selector for the Venice Film Festival Paolo Bertolin
Paolo Bertolin selects movies for the oldest film festival in the world – not Cannes, but Venice. We talk to him about what he's looking for when choosing films from this part of the world, and the role of film festivals.
2:36 Early New Zealand portrait artist William Beetham
Before Goldie, before Lindauer, William Beetham was being commissioned to paint the portraits of Maori, as well as Pakeha settlers… so why have most of us have never heard of him? The curator of an exhibition of his works, Jane Vial, champions his place in our art history.


Portraits by William Beetham. From left:
John Heathcoat (1783 - 1861), 1843, oil on canvas, coll Knighshayes Court, Devon. NTIN 541124.
Wi Tako Ngatata, c 1858 - 1861, oil on canvas, Collection Moutere Love Family Trust, Provenance Wi Tako Ngatata; Te Amo Hohepine (Josephine) Love; Makaore Ngatata Love; Mataa Te Puni (nee Love); Ivor Te Puni; Island Moutere Love.
Elizabeth Croft, before 1855,oil on canvas. Coll Croft Castle.
Sir Bryan Cooke, Mayor of Doncaster, c.1839, oil on canvas.
2:46 Writer Judith White
Judith White is an award-winning short story writer who's published her first novel – about a woman and the duck who helped her through tough times.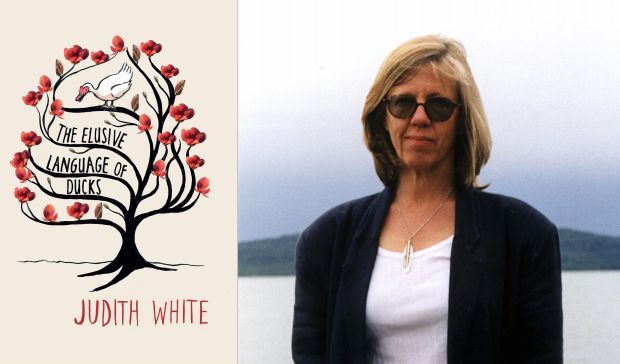 2:54 Puppets in Prague
Leigh Anderton-Hall talks about the magic and mystery of puppets.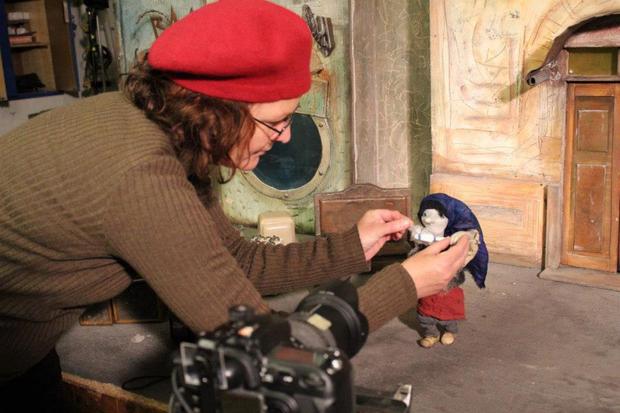 Leigh Anderton-Hall animating at Hafan studios.
3:05 The Drama Hour
The first part of The Silver Fiddle, a country and western yarn by budding playwright Simon Morris; and a rather classier piece from this year's Go Solo programme from Toi Whakaari graduate actors – High Rise by Cameron Jones.