Arts on Sunday for Sunday 23 December 2012
12:43 BATS theatre
Join us on a walk and talk through Wellington's historic and much loved BATS theatre, which is about to undergo a lengthy multi-million dollar facelift.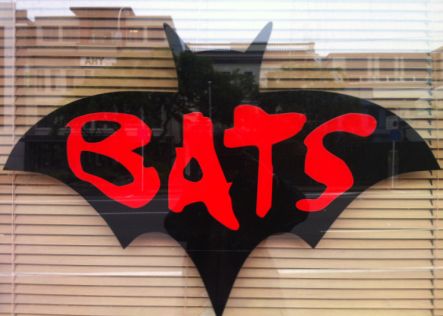 1:10 At The Movies
A look back on the year, an interview with the great Ang Lee and The Hobbit – is there anything new to say about An Unexpected Journey?
1:31 Quake City
An exhibition of damaged Christchurch icons is expected to draw in some 70,000 people a year when it opens in February at the Restart Mall on Cashel Street.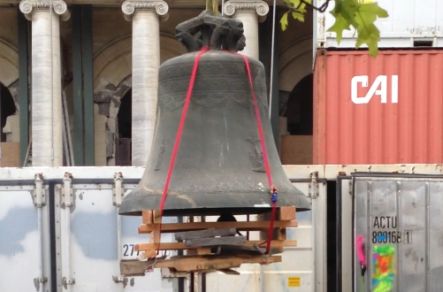 The bell from Christhchurch's Catholic cathedral.
1:41 A proposed new TV mini series about Joan of Arc
A proposed new TV mini series about Joan of Arc from Richard Taylor's and Martin Baynton's company Pukeko Pictures.
1:54 National Flash Fiction Day
Hear the three top entries from the inaugural National Flash Fiction Day… stories told in just 300 words.
2:05 The Laugh Track
Writer, satirist and musician Dave Armstrong, ahead of the premiere of his new play Kings of the Gym at Circa Theatre in Wellington in January.
2:26 Knock Out Studio
In an inner city Wellington studio a young woman brings her memories of childhood to life through anime art. Her work is definitively Manga – elfish female warrior characters with huge eyes, athletic limbs and tiny waists. Graphic artist Nani Mahal isn't Japanese, but her work looks as authentic as anything one would pick up at a Japanese Train station. Sonia Sly meets Nani and her team at Knock Out Studios in Wellington to find out where her love of manga comes from and how she's making tracks in the world of independent online video games.

Green Salad by Nani Mahal. Image courtesy of Knock Out Studio.
2:35 Writer Jack Perkins
When he's not producing Spectrum documentaries for Radio New Zealand Jack Perkins is writing poetry. Contact Jack via email on jperkins@paradise.net.nz for copies of his book, Out of Time.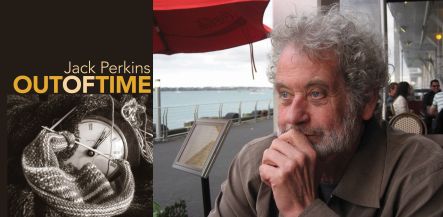 2:45 In Isolation
Furniture designer Katy Wallace and her partner, visual artist Paulus McKinnon, moved from the hectic commercial art scene in Auckland to settle in Gisborne. Sonia Sly finds out if they're living the artists dream…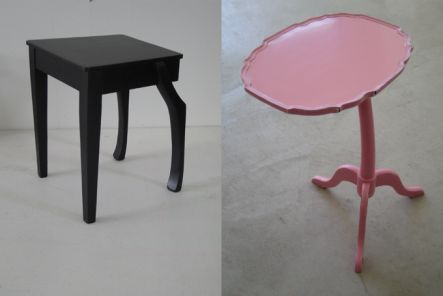 Left: Companion Stool by Katy Wallace. Right: Hostess Table by Katy Wallace.
3:05 The Drama Hour
Daddy seems to have been granted immortality in Bread of Heaven by Vincent O'Sullivan.