Arts on Sunday for Sunday 26 August 2012
12:43 The story of early New Zealand fashion
Before there were fashion retail outlets in New Zealand, and long before quick and easy online fashion shopping, most New Zealanders wore home sewn clothes. If you were lucky and you could sew or knew someone who could, you could be not only presentable but also fashionable.  Many others had no option but to make their own clothes, with mixed results. 
An upcoming exhibition by the Fashion Museum has delved into the wardrobes and bottom drawers of some of those early home sewers. Lynn Freeman speaks to one of the organisers Doris de Pont, and to one of the contributors, Rosey Thomas.
Gallery: Original New Zealand Fashion

Garments in the exhibition. Images courtesy of New Zealand Fashion Museum.
12:48 Does New Zealand need a law to protect objects borrowed from overseas institutions from being seized by others with an interest in them?
The Ministry for Culture and Heritage has put out a discussion document looking at the pros and cons of immunity from seizure legislation. Dr Claudia Orange from Te Papa shares her views on whether such a law would make it easier for our museums, art galleries and universities to borrow some artworks and artefacts from overseas institutions. Submissions are due by Monday 24 September 2012 and can be made in writing, by email to IFS@mch.govt.nz, or via an online response form.
Immunity from Seizure for Cultural Objects on Loan: discussion paper
1:10 At The Movies
Simon Morris looks at the first Bourne-free Bourne movie – The Bourne Legacy.
1:31 TV scriptwriter and short film maker Kate McDermott
Kate McDermott has worked on successful series like Go Girls and is the head writer for the second series of Nothing Trivial. Plus she has a new TV series on the go, we'll find out what she can tell us about it.
1:41 Len Lye – The Opera
After ten years hard work, composer Eve de Castro Robinson gets to fulfill her dream. We hear from her and the opera's artistic director, Uwe Grodd.
1:53 Kate Newby concludes our series of interviews with the 2012 Walters Art Prize Nominees
Gallery: Walters Art Prize 2012 finalists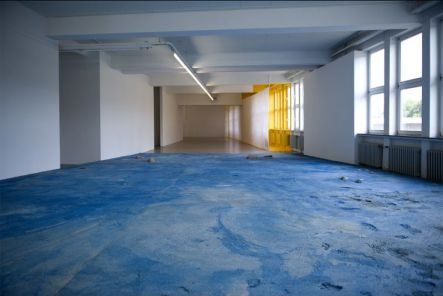 Crawl out your window 2010 by Kate Newby, Installation view Gesellschaft für aktuelle Kunst GAK, Bremen, Courtesy of the artist and Hopkinson Cundy, Auckland, Photograph by Peter Podkowik.
2:05 The Laugh Track
Silo Theatre's Shane Bosher and Sophie Henderson, ahead of the company's revival of Noel Coward's Private Lives.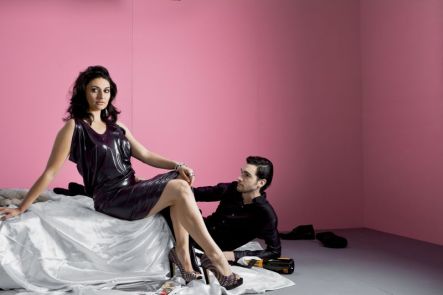 Sophie Henderson and Shane Bosher in Private Lives.
2:26 Paul Nache Gallery
Four years ago Matt Nache and a friend set up a contemporary art gallery in a warehouse space that overlooks the clock tower. They wanted to provide a space where local people could view world-class contemporary art. Matt's now going it alone, representing a long list of New Zealand artists, some of whom are now based overseas. Sonia Sly finds out about Paul Nache Gallery and speaks to one of its rising young stars, visual artist Matt Arbuckle who is currently based in the UK.  
Gallery: Matt Arbuckle's work at Paul Nache Gallery

Matt Arbuckle - large scale work, image supplied by Paul Nache Gallery.

2:38 Chapter & Verse
We profile one of the real champions of New Zealand literature, Ruth Todd (right). She's a stalwart of the Christchurch Writers and Readers Festival which returns after a four years hiatus due to the earthquakes.
2:48 Speed of Life 
The story of how Masterton independent bookseller, Hedleys, scored a David Bowie coup! They have a few precious copies of a limited edition book Speed of Life, in which Bowie collaborated on with his favourite photographer, Sukita. David Hedley will be launching his new art gallery with prints from the book.
Gallery: Photographs of Bowie by Masayoshi Sukita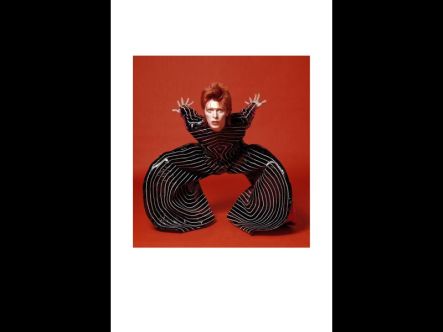 David Bowie c. 1973 © Masayoshi Sukita.
3:05 The Drama Hour: The Bid, by Matthew Solon
What went wrong with England's bid to stage the 2018 FIFA World Cup?