Arts on Sunday for Sunday 29 January 2012
12:40 The revival of an ambitious redevelopment plan for the historic Sergeant Gallery in Whanganui
The project was shelved during the time of the former mayor Michael Laws and his council. But it's back and fundraising for the $20 million project is underway with the full support of current mayor, Annette Main.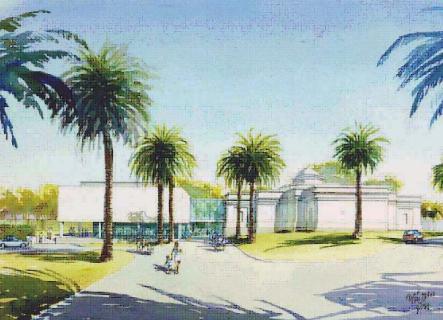 Artist's impression of the proposal.
12:50 SEEK
A new project is encouraging people to donate pre-loved children's winter clothing and shoes in exchange for an original artwork. Helping Mangere children get through winter are artists Dion Hitchens, James Ormsby and Bill Riley. We talk to Dion and Bill about the idea behind their collaboration.

1:00 In lieu of At the Movies
While Simon Morris has a cup of tea and a lie down after Matinee Idle, we're joined by film critic Dan Slevin (right).
1:30 Make My Movie winners
Filmmakers Dean Hewison and Richard Falkner who beat out 700 other entries to win the inaugural $100,000 prize to make their feature film – How To Watch Girls from a Distance – about a stalker in search of love.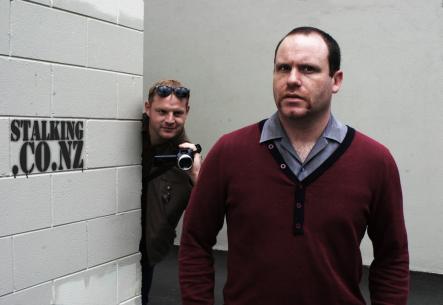 Richard stalks Dean.
1:40 Competition
A radio variation of a literary parlour game.
1:50 Auckland's 12th annual International Buskers Festival
We talk to one of a band of international buskers who have taken over Auckland's busy streets this weekend. First they have to round up an audience – that's what our guest hula hoop artist Lisa Lottie from the Netherlands will be about to do as we call her on Auckland's Vulcan Lane.
Gallery: buskers attending this year's festival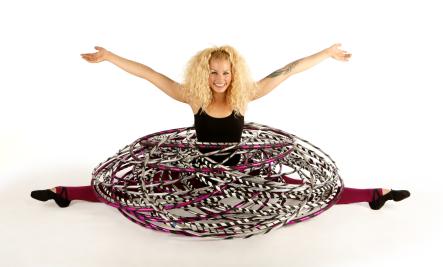 Contortionist Lisa Lottie.
2:00 The Laugh Track
We find out about the New Zealand Comedy Guild and its director Aaron Beard takes us though some of the just announced 2011 comedy winners.
2:25 Tu
Playwright and director Hone Kouka drops in to talk about his wildly amibitous theatre project – taking Patricia Grace's epic novel and turning it into a stage production.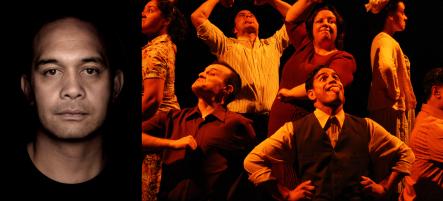 Left: Hone Kouka (photograph by Matt Grace). Right: Te Kare and Jarod Rawiri (front) in Tu (photograph by Aneta Ruth).
2:40 Wellington's Writers and Readers Festival
We're in conversation with Anne Chamberlain, the woman charged with organising Wellington's Writers and Readers Festival, to find out what she has lined up, what readers really expect from these kinds of events, and her intriguing CV which includes acting, performing with her sisters in a successful cabaret group and writing responses to Michael Palin's fan mail.

From left: Festival organiser Anne Chamberlain and guest writers Germaine Greer, Thomas Friedman (photograph courtesy Josh Haner and New York Times) and Tim Flannery (photograph by Adam Bruzonne).
2:50 Designer Hamish Monk
Hamish Monk is the first New Zealander to win a World Architecture News Award in the commercial category. Not only that, he's a one man band who was up against international firms with hundreds of employees. He's designed a series of buildings for Waitako Tainui.
Gallery: Concept Design by Hamish Monk
3D Animation of Hopuhopu Masterplan designed by Hamish Monk Architecture. Visualisation by Urban Voyage.
3:00 The Sunday Drama
The second and final part of Think of a Garden.