Arts on Sunday for Sunday 7 August 2011
12:40 A discussion around moves to set up a national dance company in New Zealand
Only a million dollars stands in the way of Shona McCullagh's big dream...

Shona McCullagh and Tania Kopytko.
1:00 At the Movies with Simon Morris
Simon looks at the Australian film Oranges and Sunshine about the forced deportation of thousands of British orphans.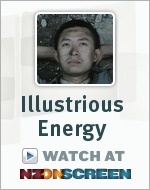 1:30 Leon Narby's Illustrious Energy
Twenty-four years ago Leon Narby shot the landmark film Illustrious Energy in Central Otago, the story of Chinese goldminers who encountered prejudice and violence at the hands of other miners during the gold rush.  The movie has been remastered and we speak to Leon and to the co-writer, Martin Edmond, and Martin also discusses his new book about Colin McCahon whom he first met working on Illustrious Energy with Leon.
1:40 Oceania: Early Encounters
Dr Anne Phillips drops by to review the Oceania exhibition on at Te Papa and Wellington City Gallery, one of the 'big four' arts events picked to showcase our culture during the Rugby World Cup.
See images from the exhibition.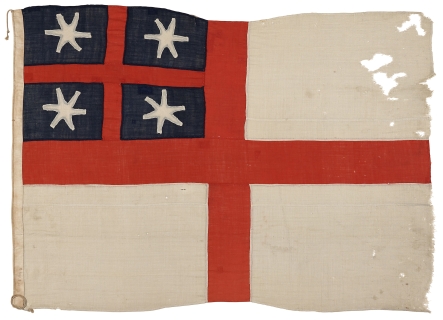 New Zealand Company flag. 1839, Maker unknown. Gift of Andrew Haggerty Richard Gillespie, 1967. Te Papa.
1:50 How many more rare films might be lurking in the vaults at the NZ Film Archives after this week's discovery a very early Hitchcock film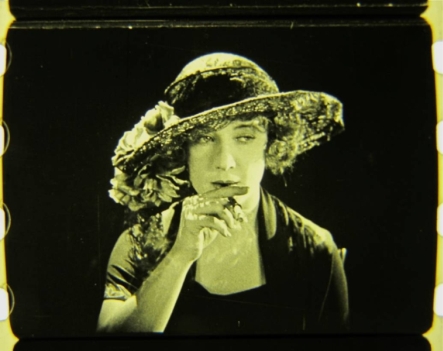 Still from The White Shadow (1923).

2:00 The Laugh Track
One of our most in-demand composers, Gareth Farr. Gareth's choices are Florence Foster Jenkins, the Portsmouth Sinfonia, Ivor Cutler and Dudley Moore.
2:25 Auckland Art Fair
Mark Amery gives us his assessment of Auckland's Art Fair. He'll look at both sides to this huge event - the art and the sales.
See a selection of images from the fair.


A work at the fair by Mark Rodda and Jake Walker.
2:30  Photographer Jodi Bieber
Jodi Bieber snapped the best press photo in the world last year… a portrait of a mutilated young Afghani woman whose nose was cut off to punish her for running away from her husband.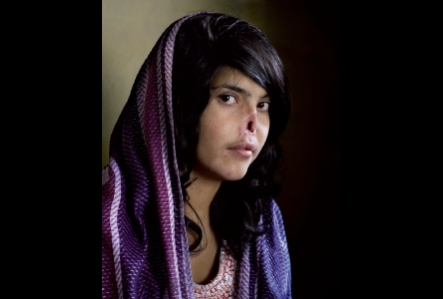 World Press Photo of the Year 2010 - Jodi Bieber, South Africa, Institute for Artist Management/Goodman Gallery for Time magazine. Bibi Aisha, 18, who was disfigured as retribution for fleeing her husband's house in Oruzgan province, in the center of Afghanistan.
2.50:  Chapter & Verse
Our featured book is an updated version of an anthology of New Zealand folk songs, gathered together by folk aficionado, Neil Colqohoun in Song of a Young Country.
3:00 The Sunday Drama
The Human Engine by Philip Braithwaite.