Arts on Sunday for Sunday 23 May 2010
12:40 Rock photographer Bruce Jarvis
Bruce Jarvis has been at more rock concerts than he can remember….lucky for him then that he's a photographer with a massive catalogue of Rock Legends. From Mick Jagger to Frank Zappa, Led Zeppelin to Joan Armatrading.
12:50 The four finalists in The Walters Prize
The four finalists competing for the country's top arts prize, The Walters Prize, who say their chosen exhibitions have a lot in common.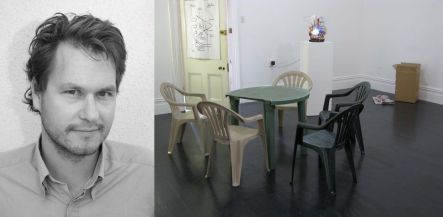 Left: Dan Arps, photograph by Geoffrey Heath.
Right: Dan Arps, Explaining Things, 2008, mixed media, Gambia Castle, Auckland, 2008, courtesy of the artist and Gambia Castle.

Left:Fiona Connor(exterior view), Something Transparent (please go round the back) 2009, mixed media, Installation at Michael Lett, Auckland, courtesy of the artist and Michael Lett, Auckland, Photograph by Alex North
Right:Fiona Connor, photograph by Sean Grattan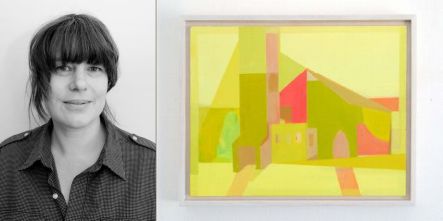 Left: Saskia Leek, photograph by Jennifer French.
Right: Saskia Leek, Untitled 2009 from Yellow is the Putty of the World, Ivan Anthony, Auckland, courtesy of the artist and Ivan Anthony.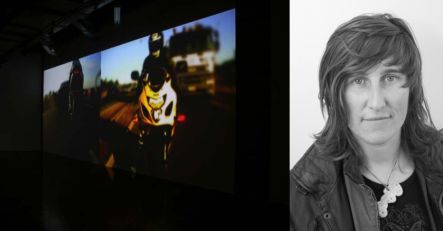 Left: Alex Monteith, Installation documentation from Passing Manoeuvre with two Motorcycles and 584 vehicles for two-channel video installation 2008, Need for Speed, 2008, ST PAUL St, AUT University, courtesy of the artist.
Right: Alex Monteith, photograph by Geoffrey Heath.
1:00 At the Movies with Simon Morris
Robin Hood, starring Russell Crowe, Cate Blanchett and villain of the year, Mark Strong…
1:30 Welsh actor Roger Rees
One of the stars of a London production of Samuel Beckett's Waiting for Godot that's winging its way to New Zealand - Roger Rees who is Vladimir to Sir Ian McKellan's Estragon. Roger reflects on his early years with the Royal Shakespeare company.
1:40 Dr Faustus
Elizabeth O'Connor reviews a new dramatic interpretation of one of the great literary and legendary characters.
1:50 We find out about the five-year-long make-over of Nelson's grand old lady, the Theatre Royal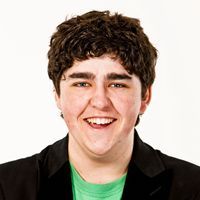 2:00 The Laugh Track
The youngest winner of the Billy T Comedy Award, Rhys Mathewson (right).
2:25 Avenue Q
Mika reviews Avenue Q, a strictly not for children twist on Sesame Street which has been one of Broadway's biggest hits.
2:30 Artist Richard Maloy talks to Lucy Orbell about his ever-changing sculpture of hundreds of cardboard boxes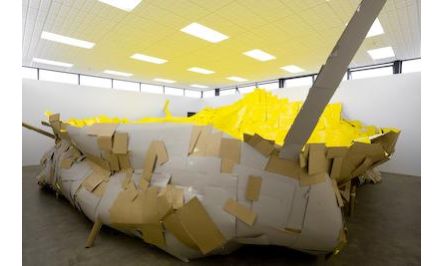 Richard Maloy's Yellow Structure from his 2009 Artspace show, the inspiration for his latest work at the City Gallery's Ready to Roll exhibition.
2:40 Chapter and Verse
Our featured writer today has won the top children's book prize for 2010 with his story Old Hu Hu, who dies on the first page. Kyle Mewburn tells us how the story relates to his own grandfather.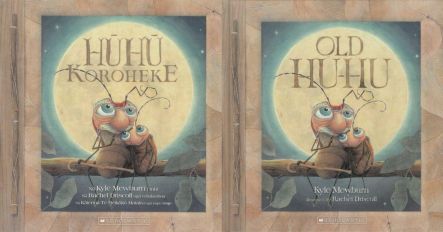 From left: Kyle Mewburn (writer), Rachel Driscoll (illustrator), Kāterina Te Heikōkō Mataira (translator)
2:50 Mel Parsons and Eva Prowse
Mel Parsons and Eva Prowse on why they're proud to be country girls. They'll talk about the resurgence of country music and they'll be playing live for us in the studio.
3 pm The Sunday Drama
On The Brink Of Academia, described as a taut, life and death drama which explores what it is that makes us carry on when everything seems pointless.