Arts on Sunday for Sunday 7 March 2010
7 March 2010
12:40 New Zealand arts overseas
The current flurry of activity going on with New Zealand shows pushing themselves in Australia and Arts Festival directors from around the world coming here to see if anything takes their fancy.
1:00 At the Movies with Simon Morris
The latest films from two world-class directors - Martin Scorcese's Shutter Island, and Jane Campion's Bright Star about poet John Keats.
1:30 Sid Bernstein presents
A documentary about one of the most influential men in the music business. Sid Bernstein was a music promoter who led the charge against racism in the US by putting Ray Charles and James Brown into the mainstream, who brought the British Invasion and ABBA to America and who came up with the idea of outdoor stadium concerts.
1:40 Sounds Aotearoa
We look ahead to Sounds Aotearoa at WOMAD in New Plymouth with attendees music agent and promoter Lorraine Barry and Cath Anderson from the New Zealand Film Commission.
2:00 The Laugh Track
Mika, all round entertainer and organiser of Auckland's new Aroha Festival.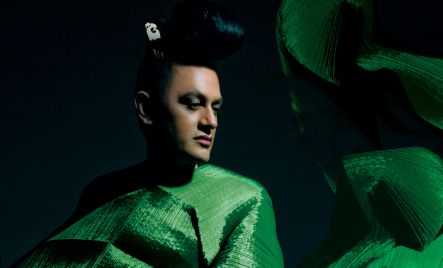 Mika in Pō - A Tribal Pop Opera

Guest star at the Aroha Festival, Miz Ima Starr
2:30 No Man's Land
UK installation artist Cornelia Parker, who had the British army blow up a garden shed for an art installation, as well as persuading actress Tilda Swinton to lie in a glass cabinet.

Cornelia Parker. Alter Ego (Fancy Teapot with Pale Reflection) 2004. Silver plated objects with squashed 'reflection. Courtesy of the artist and Two Rooms, Auckland
2:40 The Mirror of Simple Annihilated Souls
Kate Camp (below right) discusses her new poetry collection, The Mirror of Simple Annihilated Souls, published by VUP.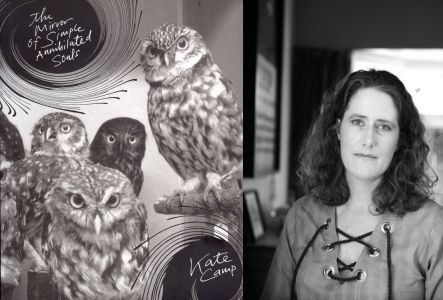 2:50 30 Ukulele 30 Artists
Thirty artists have transformed 30 ukuleles for an exhibition in Northland.

From left to right, ukulele's by Christine Bulter, Kara Dodson and Michael Tuffery
1:55 Christine King shares her impressions of the touring show Grumpy Old Women

Pinky Agnew, Geraldine Brophy and Lyndee-Jane Rutherford in Grumpy Old Women
3:05 Sunday Drama
Two dramas for you today, Stuart Hoar's Scherzo is the tale of an unhappy Kiwi couple visiting Venice . . . and in the city of dreams their expectations are fulfilled….While Joe Musaphia's The Gullibles is set in the office of The Sunday Chronicle, a big metropolitan newspaper.
Bonus audio: Beware, shop mannequins are planning to revolt in central Wellington