Arts on Sunday for Sunday 12 July 2009
12 July 2009
Broadcast Live From Radio NZ's Christchurch Studio
12:40 Love You Approximately
The Clinic is one of the most original and daring of Christchurch's theatre companies. After premiering Love You Approximately in Europe, they're back for the Festival with this work about a long term love affair.

Lara Fischel Chisholm and Olmo Hidalgo Solé in Love You Approximately
12:50 Is it live theatre or a movie?
We find out about Phèdre, which will see New Zealand cinema goers watching a play broadcast live from London's National Theatre.
Watch a video of Helen Mirren introducing NT Live's production of Phèdre.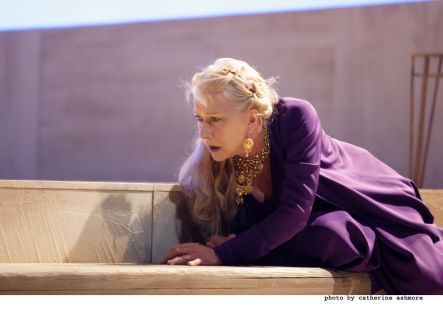 Helen Mirren in Phèdre
1:00 At the Movies
Simon Morris goes to the holiday movies - Ice Age 3D and Hannah Montana. He also looks over some of our top short films, soon to be seen at the International Film Festival, including the Cannes Festival award-winner The Six Dollar Fifty Man.
1:30 The Man in the Hat
Film-maker and arts advocate Luit Bieringa documents the life of one of our most respected art gallery owners, Peter McLeavy.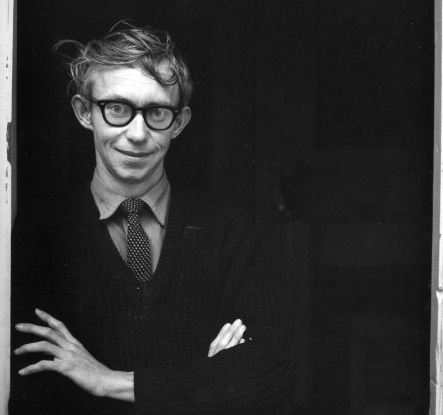 Peter McLeavy. Photo courtesy of John B. Turner.
1:40 Lucky Numbers
We review the play Lucky Numbers, about a big Lotto win, to see if it's likely to be lucky for Dunedin's Fortune Theatre.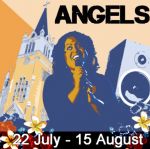 1:50 ANGELS
Pacific Underground - for more than a decade a driving cultural force in Christchurch and launched the careers of artists like Oscar Knightly, Dave Fane and Scribe - presents a play about the perils of celebrity.
1:55 Cirque du Soleil
Mika wraps up that hour by reviewing the latest Cirque du Soleil spectacular for us. Dralion, which opened on 9 July under the Grand Chapiteau, Alexandra Park, in Auckland, runs to 23 August.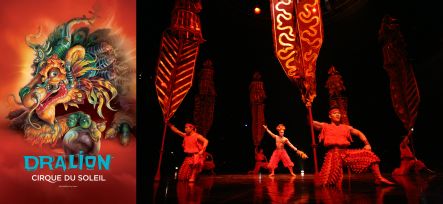 2:00 The Laugh Track
The Wizard of Christchurch drops by.
2:20 Art in prison
Amidst calls for tougher prison sentences, is there a place for art classes for inmates? We hear from Mark Lynds who's championed this cause most recently as programmes manager at Auckand and Northland prisons, and has just won an award for his efforts.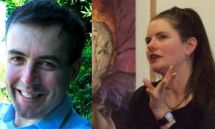 2:30 Chapter and Verse
A panel of New Zealand Sci-Fi writers and publishers, on the on-going fascination with the future, and what the future holds for our Sci-Fi. On the panel are writers Tim Jones, Helen Lowe and Russell Kirkpatrick, and publisher Lorain Day from Harper Collins.
Science fiction writers Tim Jones and Helen Lowe
2:50 Naomi Ferguson
Naomi Ferguson (pictured below), who tells a story, with songs, about her mother's life-changing hippy years in 1970s Christchurch.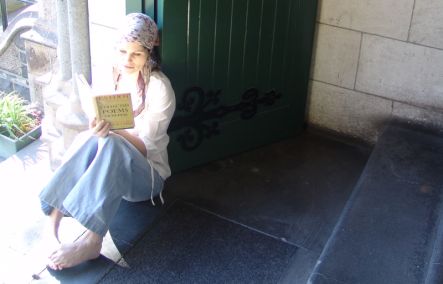 3:00 The Great Gatsby
We find out about the stage version of the literary classic The Great Gatsby in Christchurch.
Claire Dougan, who is playing the role of Daisy in The Great Gatsby
3:12The Sunday Drama
The Way Forward, set in a youth detention centre, follows three youths who escape only to realise the centre is the safest place for them.