Arts on Sunday for Sunday 29 March 2009
Arts on Sunday for 29 March 2009
12:40 Eric 'Ricky' Mckinnie
Blind Boys of Alabama drummer Eric 'Ricky' Mckinnie, ahead of the popular gospel band's New Zealand show in Christchurch for the city's Jazz Festival.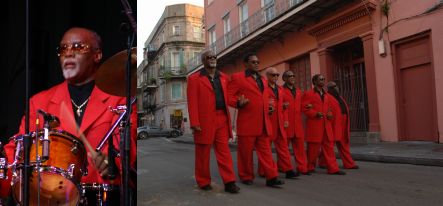 Eric 'Ricky' Mckinnie (left) and the Blind Boys of Alabama
12:50 Peter Davidson
The fifth Dr Who, Peter Davidson (pictured right), also Tristram in All Creatures Big and Small, is in New Zealand as a guest of the Armageddon Pulp Culture event.
1:00 At the Movies with Simon Morris
1:30 Cultural capitals
A panel discussion on the recent "Is Auckland or Wellington the cultural capital" debate, with people who know about the arts in both cities but don't think it's a question of one being better than the other.
1:45 Arts philanthropy
Lucy looks as what drives our arts philanthropists and how important they are to the arts in New Zealand.
2:00 The Laugh Track
Comedian Irene Pink selects some comedy favourites.
2:20 Adam Cello Festival and competition
Wolfgang Schmidt reports in from the Adam Cello Festival and competition. He was the competition's first winner back in 1995, now he returns as a judge.
2.50 A Recipe for Mock Turtle Soup
Jai Hall explains why she's typing out Alice and Wonderland on her old typewriter at the Dunedin Botanical Gardens as her Fringe Festival show.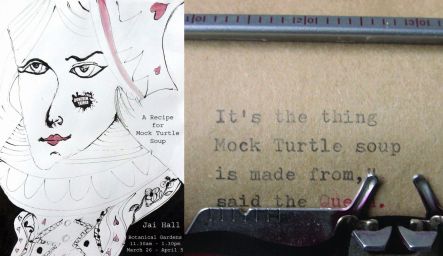 3:00 Radio Drama
Al Amwaj (The Waves)
This week's drama is a special collaboration from Dubai where seven Arab writers worked with award-winning British playright, Nick Warburton on a single production. At it's centre is the character Noor Alam who's a taxi driver. One hot day, Noor finds everyone wants to be taken to the sea. Whether they talk to him or avoid his questions, it begins to become clear to him that their lives are inextricably linked. With each wave that breaks, there's another story to tell.