Arts on Sunday for Sunday 30 November 2008
12:40 2008 National Drawing Award
We meet the winner of the 2008 National Drawing Award, which attracted 365 entries this year.
12:48 Unusual cinema
Lucy Orbell discovers a very unusual cinema in the heart of Wellington's suburbs.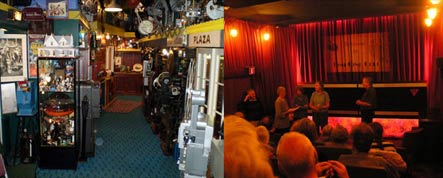 1:00 At the Movies with Simon Morris
Two guy-movies and one chick-flick. Britain's Rocknrolla and America's My Best Friend's Girl square off against the French-Lebanese romantic drama Caramel.
1:30 Art recession
Art valuation expert Neil Roberts on the boom and bust cycle for art and what the future may hold as the recession bites.
1:40 TV 2008
Simon Morris hosts a panel of TV watchers and reviewers to look back at the offerings in 2008.
2:00 The Laugh Track
Incredibly Strange Film Festival founder, Ant Timpson (below), ahead of a series of incredibly strange films on the MGM channel.
2:25 Arts Foundation Awards
Musician Jeff Henderson 9below left) and writer Anna Sanderson (below right) are two of New Zealand's five New Generation Arts, awarded $25,000 each by the Arts Foundation.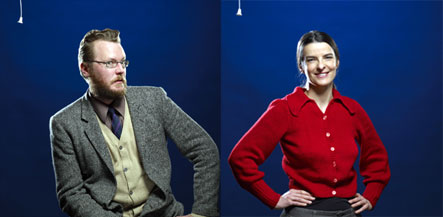 2:30 Writer's Block
Dunedin thriller writer Paddy Richardson (right) explains why it takes A Year to Learn a Woman, and Richard Donald (below right) discusses his book on the art of Dunedin painter Patricia France (below left), who Richard feared was falling through the cracks despite her rich collection of work.

2:50 Theatre Review
Irene Pink reviews the play On a Different Shelf in Auckland.
3:00 Radio Drama: Drift by Robbie Ellis
Lisa confronts her past and takes back her own redemption, but there's a price to pay.