Arts on Sunday for Sunday 2 November 2008
12:40 Peter Kirby
The American filmmaker talks about his three-screen film about New Zealand soldiers' experiences during World War One. In Memory has been created for the Auckland War Memorial Museum to mark Armistice Day.
12:50 Walter's Art Prize 2008
We chat to the winner of the $50,000 prize, Peter Robinson (pictured below).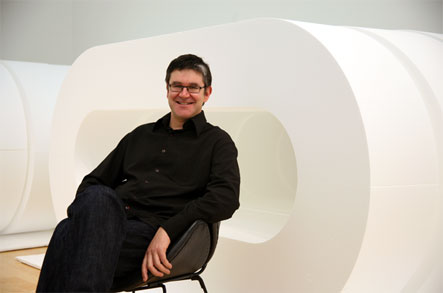 1:00 At the Movies with Simon Morris
Simon Morris reviews two English films about ambition - Brideshead Revisited and How To Lose Friends and Alienate People. And Israeli director Eran Kolirin talks about his award-winning film The Band's Visit.
1:30 Toi Maori
Toi Maori recently took contemporary Maori art and several selected artists to San Francisco, we hear from weaver Kohai Grace (pictured below) who worked with indigenous American Indian weavers while she was artist-in-residence there.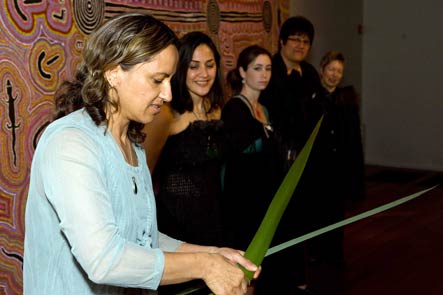 1:40 Kids in Art
Lucy Orbell looks at a new book aimed at getting Kiwi kids interested in art, and asks the target market what they think of it.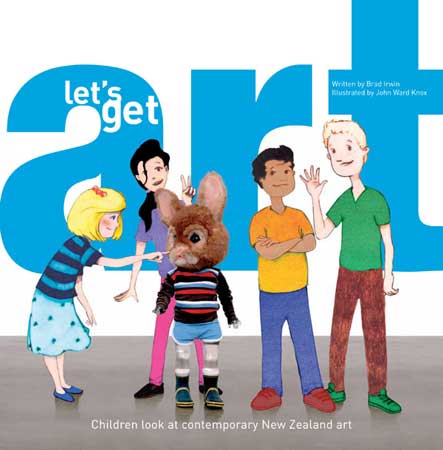 1:55 Dance Review
Lyne Pringle reviews the Royal NZ Ballet's production of Don Quixote.
John Trimmer as Don Quixote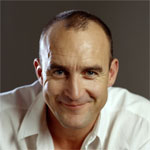 2:00 The Laugh Track
Irish comedian Jimeion (pictured left) extols his comedy heroes ahead of his New Zealand tour. He has picked Mitch Hedburg, Jimmy Carr and Stuart Francis.
2:20 Justin Morgan
The Wellington artist (pictured right) talks about his recent time in Slovenia - he was invited to be part of an arts festival in this little known part of the world and describes it as life-changing.
2:30 Writer's Block:
Linda Olsson describes her novel, Sonata for Miriam, which follows her internationally acclaimed collection of short stories…..and we talk to two writers and the editor of a collection of short stories based on unfinished works by Katherine Mansfield.
Pictured from left: Sonata for Miriam, Linda Olsson, Second Violins, Catherine Chidgey.
2:50 NZ Sculpture OnShore
Curator Rob Garrett looks ahead to the NZ Sculpture OnShore festival overlooking the Hauraki Gulf.
Below: One of the sculptures in the festival.
3:00 Radio Drama: The War of the Worlds
The Orson Welles radio production that caused widespread panic throughout America when it was broadcast on CBS on Halloween 1938.