Arts on Sunday for Sunday 24 August 2008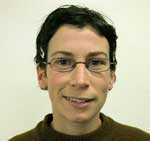 12:40 One Day Sculpture Project
We visit Wellington artist Maddie Leach (pictured right) at a wind and sea blown Breaker Bay boatshed where she's working on her contribution to the One Day Sculpture project.
12:50 Comics
Richard Fairgray launches a monthly comic book here in New Zealand, seen as a substantial step forward for the New Zealand Comic Industry. We talk to Richard and to Shane Roberts who's the manager of the Graphic comic-book store in Wellington.
1:00 At the Movies with Simon Morris
Simon Morris compares reality and fantasy. Fantasy is represented by the latest episode of Star Wars - The Clone Wars, and the brand new Wanted. Reality is covered by New Zealand film Apron Strings and a Danish-Czech co-production, Prague.
1:30 The National Youth Choir
The National Youth Choir gets to reach its 30th anniversary next year after first losing its major sponsor then finding a knight in shining armour in the form of a community trust grant. We talk to Alan Walmsley, Chair of the Choirs Aotearoa New Zealand Trust, and to one of the singers, Laura Caygill.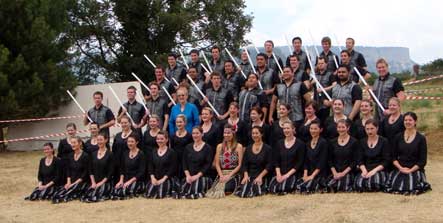 1:40 Smokefree Rockquest
Lucy takes a look back at 20 years of the Smokefree Rockquest and asks what difference it's made to the NZ music scene.
Below: The Stray Dogs, Wellington's Regional Finalists who've made it to the Smokefree Rockquest National Finals held in Christchurch on 5 September.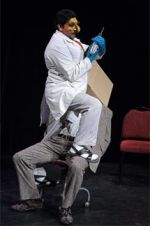 1:55 Review
Raewyn White reviews the Mark Morris Dance Company's Mozart Dances in Auckland.
2:00 The Laugh Track:
Jacob Rajan of the hugely successful and much loved theatre company Indian Ink, plays his comedy picks.
Pictured right: A scene from The Dentist's Chair.
2:20 Comedians at the Edinburgh Festival
BBC item from The Ticket.
2:30 Writer's Block:
Bernard Beckett (below left) publishes his first adult novel Acid Song - after winning awards for his young adult fiction - and we meet Janis Freegard (below right), one of the three poets AUP has profiled in AUP new poets Number 3.

2:50 Christine Webster
Expat photographer Christine Webster is moving into moving images, so both stills and films feature in her new exhibition Le Dossier in Auckland.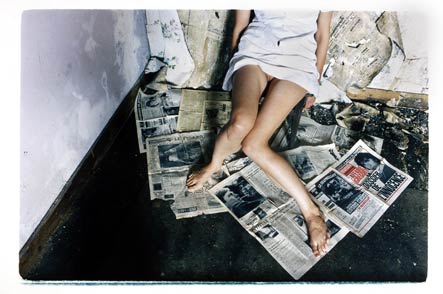 3:00 Radio Drama: C'mon Black by Roger Hall
Our special live recording of actor Grant Tilly as a farmer with a passion for Rugby, reliving the glories of his days on an All Black supporters tour to South Africa.