The Indian Army at Gallipoli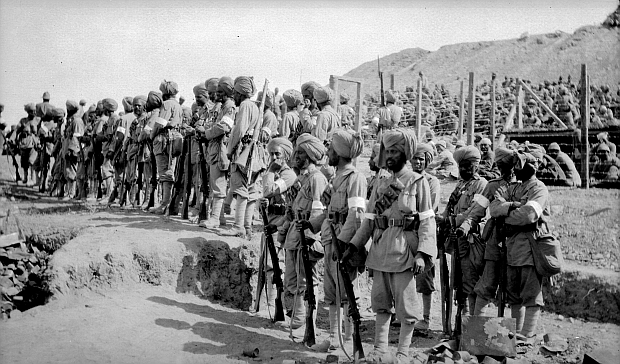 Indian Sikh soldiers watching Turkish prisoners in a compound, Gallipoli, Turkey, August 7, 1915. The compound was just across a gully from the rear headquarters of the 1st Australian Division. Photograph taken by Rev Ernest Northcroft. Ref: 1/2-077922-F. Alexander Turnbull Library, Wellington, New Zealand.
There were more than 15,000 Indians fighting at Gallipoli but their part in the campaign is often forgotten. Military historian Rana Chhina says Indian infantry and artillery were vital to the struggle, while Indian mule drivers toiled under heavy fire to keep the Anzacs supplied with vital food, water and ammunition.
Gallery: The Indian Army at Gallipoli
The images in this gallery are used with permission and are subject to copyright conditions.