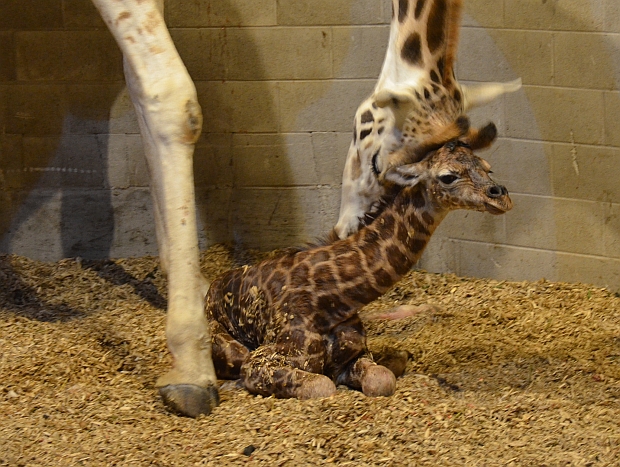 A couple of weeks ago, the team at the giraffe enclosure at Auckland Zoo were able to witness the birth of a calf and watch it go from being delivered, to walking within the space of 30 minutes.
Nat Sullivan, Pridelands team leader, was there when mother Rukiya gave birth.
Images courtesy of Auckland Zoo.
Video