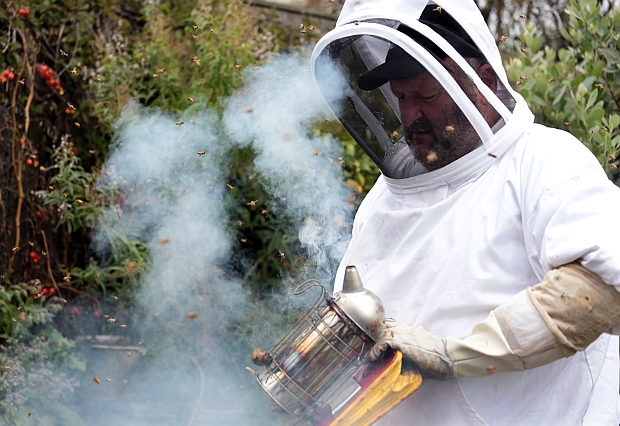 Photo: RNZ / Diego Opatowski
With hundreds of new beekeepers signing up for the hobby every year, there's a real buzz around the humble honey bee. As well as being a hot new hobby, beekeeping has long been a business in New Zealand, with commercial hives making a significant contribution to the agricultural sector every year.
Gallery: Beekeeping in New Zealand
Jesse Mulligan talks bees with John Hartnell, head of Federated Farmers Bee Industry Group; Kim Kneijber from the Auckland Bee Keepers Association; Walter Dendl, Auckland backyard beekeeper, Auckland; and the beekeeping lawyer Stephen Franks.
Related
John Hartnell's top five tips for newbies:
Read one book, and one book only. He recommends Practical Beekeeping in New Zealand.
Join a club, and observe someone at work.
Get some hardware. Your local association can tell you where to find bee suits, smoker, hive tools, hives, swarms and a queen cell.
Register your hive - you must by law.