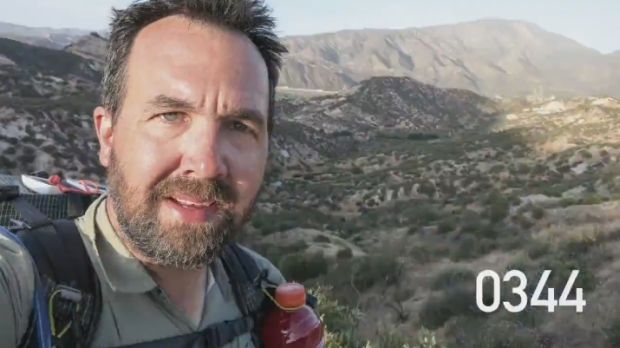 In a four minute long video sequence, a man's face stares out at you, while the landscape changes quickly behind him. It is a series of 2660 selfie photographs edited together.
Photographer Andy Davidhazy was looking for a challenge, something that would kick-start him to achieve some of his life goals, so he decided to take a walk. A huge walk - from Mexico to Canada - 2,660 miles, or 4,280 kilometres, and he took a selfie at the end of each mile he travelled.
Andy Davidhazy talks to Simon Mercep about his incredible journey.
Visit the Lost or Found website to view the video. Warning: video has a strobe effect.