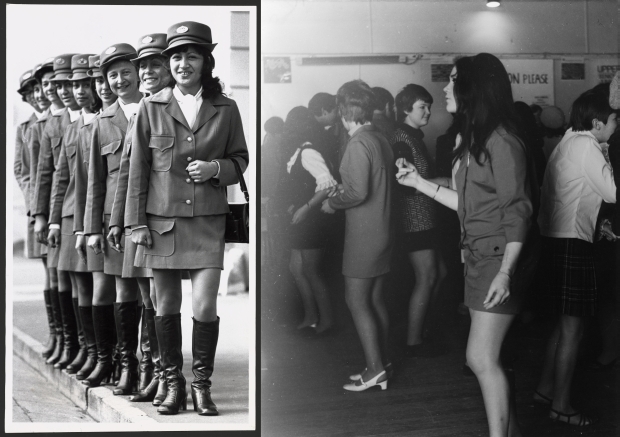 Left: Wellington meter maids wearing new uniforms, 1973. Photo: Alexander Turnbull Library. Right: Young women in mini skirts dancing. Photo: Revelle Jackson/Upper Hutt City Library Heritage Collections.
The history and impact of the miniskirt with former fashion and beauty editor Michal McKay; Dr Tanisha C. Ford, an assistant professor of women, gender and sexuality studies at the University of Massachusetts Amherst; and popular radio and television personality Jennie Goodwin.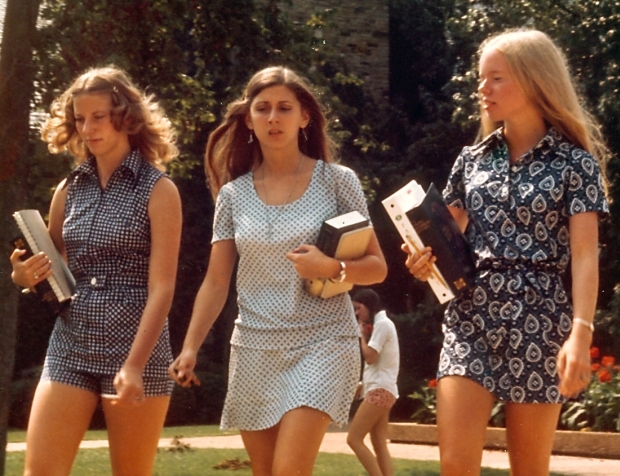 Three American college students in 1973 wearing shorts, a miniskirt, and a minidress. Image: Ed Uthman (CC BY.SA 2.0).