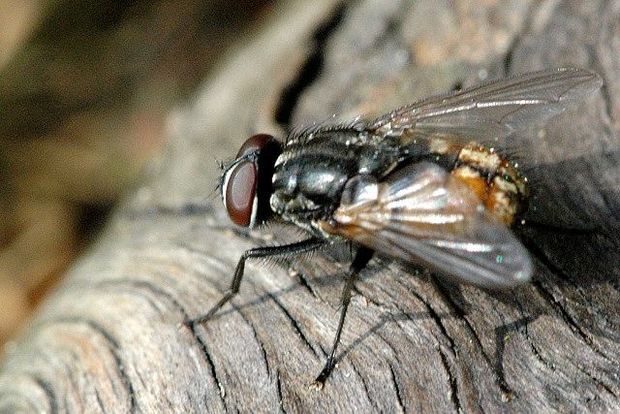 Housefly Musca domestica CC BY SA James Lindsey.
The warm summer may be great for the school holidays, trips to the bach, beach and barbeques - but not so good for people who don't like flies! Are there more than usual this year? And how do you get rid of them?
Simon Mercep gets an informed view of these often unwelcome - yet necessary - visitors from bug-expert, Ruud Kleinpaste.
Image: "Musca illustration" (1909) by Richard Hertwig from A Manual of Zoology, New York City. PD via WikiCommons.