Afternoons with Jesse Mulligan for Tuesday 14 December 2010
1:10 Best Song Ever Written
Hard Sun by Eddie Vedder as chosen by Nita Smith who is at Scott Base in Antarctica.
1:15 Critical Mass
Books with Dr Cushla McKinney
TV with Phil Wallington
Music with Nick Atkinson
Blogs with Ele Ludemann: Latitude 44 - Adventures in the Southern Hemisphere
2:10 Feature Stories
What goes around comes around. Last year, former Hamilton Boys High School student Stan Walker won Australian Idol. He went from shop assistant at a menswear shop in Coolangatta to music superstar. His first album, Introducing Stan Walker went platinum and he's doing his first big New Zealand tour with his band this summer. Walker wants to give someone in Rotorua a chance to go from obscurity to superstar like he did. He's looking for a local act to open for him at his Rotorua gig in February.
Some students at Cobham Intermediate School in Christchurch have a problem. A $36,000 problem. You see a team from the South Island's biggest intermediate school is trying to raise money to attend the Future Problem Solving World Competition in La Crosse Wisconsin next year. The Cobham Intermediate team is developing a bit of a dynasty at the global competition. This will be the third consecutive year the school has represented New Zealand. They came in first in 2009 and were placed second this year. To raise money for their trip, the Future Problem Solvers have come up with a way to solve a problem people in Christchurch know all too well.
Trouble finding your radio or torch during the earthquake? (PDF)
Earthquakes never strike the same place twice... yeah right! (PDF)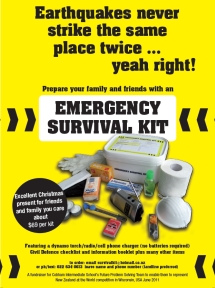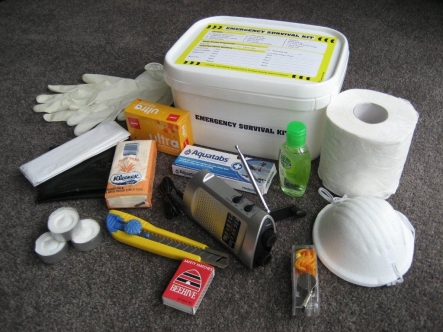 2:30 Reading:
Fifi of the Antarctic by J.Edward Brown, read by Bruce Phillips.
2:45 He Rourou
Call them bad omens, or helpful warnings, but the people of the Bay of Plenty tribe of Te Arawa has a number of signs which predict the passing of a great leader. Kahu Te Rire explains a couple of those portents.
2:50 Feature Album
Stranger in Town by Bob Seger & The Silver Bullet Band from 1978.
3:12 Tune Your Engine
Dr Daniel Howell believes many of the foot-related ills in the world could be solved if we just went barefoot. Daniel is Associate Professor of Biology at Virginia's Liberty University where he teaches Human Anatomy & Physiology.
3:33 Asian Report
Jason Moon has just been to Wellington to check out an exhibition called Once Upon a Time in Asia'. It's a collection of photos documenting travel experiences in Asia put on by the Asia New Zealand Foundation during their annual Young Leaders Forum.
4:06 The Panel
Gordon McLaughlin and Rosemary McLeod.