Afternoons with Jesse Mulligan for Monday 16 August 2010
1:10 Best Song Ever Written
Ombra Mai Fu, commonly known as Handel's Largo from his 1738 opera, Xerxes as chosen by Donald Armstrong of Wellington.
1:15 8 Months To Mars - what would well-known people do on an trip to Mars?
With great pleasure, and a little trepidation, we welcome Marc Ellis to Eight Months to Mars.
2:10 Feature stories
Pacific Blue is clipping its wings in New Zealand. Virgin Blue Australia operates the airline and announced today it will stop flying domestic routes in New Zealand, but will add some trans-Tasman flights and flights to the islands. Christchurch-based Pacific Blue starting flying to New Zealand from Australia a few years ago, and added domestic flights in 2007.
A bible that belonged to a Southland solider in World War I is going to be making the long journey back home after 92 years away. This is the story of Private Richard Cook from Colac Bay, on the Western Southland coastline. He served in the Otago Regiment of the New Zealand Expeditionary Force. He lost his bible on a battlefield in Belgium in 1917, and died four months later. A full year passed when an English soldier , Herbert Hodgson, discovered the mud-caked bible, but never knew who it belonged to. Hodgson's descendants did a bit of detective work and tracked the Cook family to New Zealand.
Handpainted model soldiers lined up in a row . . . they aren't what you might expect to see in an office for a QC on The Terrace in Wellington. John Gibson QC was a man of man passions, chairman of the New Zealand Law Society Criminal Law Committee, a cricket ball manager of the New Zealand Cricket team in 1994, and collector of tiny toy soilders. He died last year and now his collection of more than 1000 toy soldiers and other war models is going up for sale.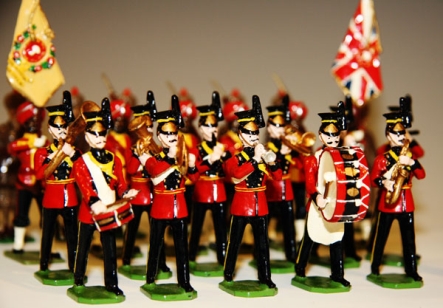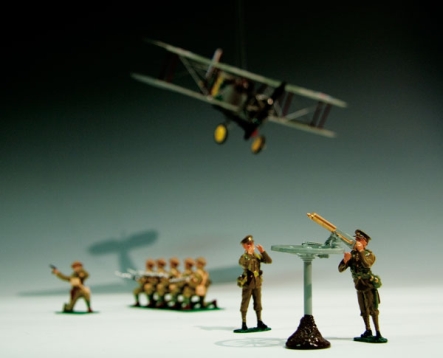 2:30 Reading
Hartley Manners, a seventy-five-year old actor of the old school who is forced into hospital mid season.
Grant Tilly reads Under The Knife by Matthew O'Sullivan.
2:45 He Rourou
Awesome, that's how the male leader of the total immersion Maori language high school in Mangere, describes their time on stage at the recent national secondary school kapa haka competitions.
In He Rourou today, Ana Tapiata talks with Te Ramahaki Arohana about their performance and its relevance to today.
2:50 Feature Album
My Life in the Bush of Ghosts by Brian Eno and David Byrne.
3:12 Author Slot
David Mc Phail, ONZM, QSM has had a career which spans 4 decades on stage and screen, and while there is evidence that people were being funny on New Zealand television before his advent, the humour was largely unintended.
And now he's written a book about those heady times, and the times that came before it, and the times that came after. David Mc Phail is the author of the somewhat wryly titled memoir The Years Before My Death.
3:47 Our Changing World
Ruth Beran accompanies a group of Christ's College Year 12 students, and their teacher Andrew Taylor, as they step back in time and explore Rutherford's Den with educator Claire Norton.
3:47 Pre Panel
4:06 The Panel
Michael Deaker and Nicky Pellegrino. Phone roaming charges, and the business of mobile phone companies ignoring your wishes regarding credit limits and getting you into severe schtuck if someone steals your phone; Was Don Bradman the greatest cricketer of all time or not? New research suggests he was, but did he play in a less competitive era? Income splitting - people seem firmly in favour of it in the Fairfax online poll, but is it fairer or not? And contemporary comic book heroes - have they abdicated their old values and just become selfish show-offs.