Afternoons with Jesse Mulligan for Wednesday 28 July 2010
1:10 Best Song Ever Written
Doledrums by The Chills as chosen by Andrew Dean of Christchurch.
1:15 Link 3 - music game
How sounds are made. Identify the similarity between the songs, and you've won the game if you're first through.
2:10 Feature stories
A trip to the FIFA World Cup was always going to be a magical experience for Gavin Findlay from Papakura. He was there when Winston Reid scored against Slovakia in the dying seconds of their match. Gavin runs the New Zealand Celtic Supporters Club and with another Celtic supporter in South Africa helped deliver football gear to local kids.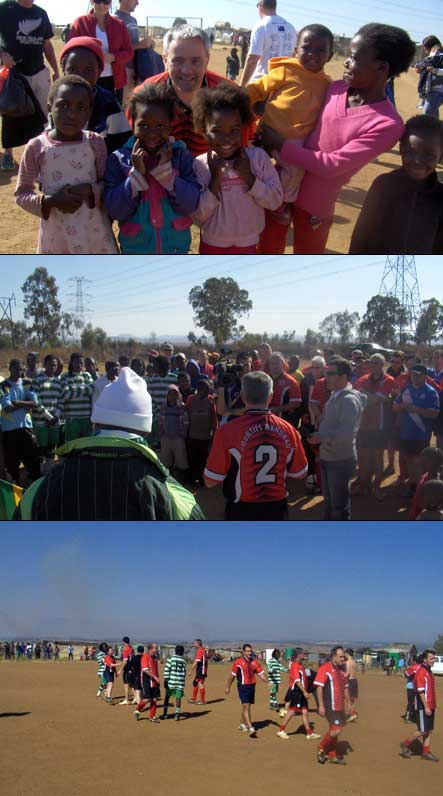 New Zealand born Dutch 14 year old Laura Dekker, has won her ten month legal battle to sail solo around the world.
Last year the Dutch courts put her under the care of child protection services to prevent the trip, but a court has lifted the guardianship order and Laura is free to set sail. She must complete the two-year trip before she turns 17 in September 2012 to break the record.
2:30 Reading
How To Watch A Bird by Steve Braunias
2:45 He Rourou
To be successful, Maori need to draw on the innovative, courageous and strategic thinking of their ancestors. Elder Te Rangipuawhe Maika talks with Ana Tapiata about how Maori used to be strategic about the wellbeing of their people.
2:50 Feature Album
Get up With The Sun by singer/songwriter, Corben Simpson
3:12 Virtual World with Hamish MacEwan
A pop chart for web era challenges Billboard's
Wikileaks revisited; the oyster card crypto leak , (guardian report)
and the five big questions the wikileaks story raises about the future of journalism
Bits and bobs
The remaining pool of unallocated IPv4 addresses could be depleted as early as December due to unprecedented levels of broadband and wireless adoption in the Asia Pacific region. (Stuff report)
Site of the Week
Auckland City Mission texting fundraiser
Te Papakupu Māori software project
3.33 Auckland Story
Lisa Thompson has been meeting Aucklanders' who are keen to take up a challenge and stand in the upcoming Auckland Council elections.
3:47 Pre-Panel
4:06 The Panel with Alison Mau and Barry Corbett
The Panel discusses if it matters which Kiwisaver provider you choose; the student loan burden; the importance of love and kindness to your very young children in helping them cope with stress later on and foreigners owning New Zealand.