Peru
International adventurers and DJs Nick Dwyer and Barnie Duncan shake up the preconceptions of 'World Music' by investigating existing sub genres and young producers the globe over.
No longer the domain of bearded professors waxing lyrical about pygmy drums, the rhythms and melodies of distant lands are finding their way more regularly into our dance floors and pop charts.
From Mongolia to Zambia and various points in between, Nick and Barnie adopt the roles of modern day musical versions of Phileas Fogg and Lemuel Gulliver to take us Around the World in 80 Tunes.
Originally aired during Music 101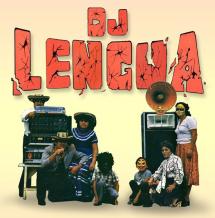 4:10 pm on Saturday, 24 March 2012
In the first of a new series, international adventurers Nick Dwyer and Barnie Duncan uncover the sounds of Peru.
Peru - the land of the Inca. Famed perhaps for its pan-pipes, there is much more going on here than El Condor Pasa. In Lima during the urban explosion of the 80s the haunting sounds of the Amazon collided with cumbia, a popular music adopted from Colombia. The result - a psychedelic voice of the underclass named Chicha.
Around the World in 80 Tunes co-host Barnie Duncan talks to LA-based Peruvian American DJ Lengua about his reworking of classic chicha and cumbia sounds, and the popularity of this music amongst the Latin youth of the United States.
And New Zealand Peruvian Jaime Chu is asked about his recollections of growing up Lima during the 1980s, where a climate of terrorist attacks and overcrowded slums filled with Andean immigrants was in some ways mitigated by the psychedelic sounds of Chicha.
All this, plus loads of interesting songs, on Around the World in 80 Tunes.
Image above right: DJ Lengua (courtesy of Eamon Ore-Giron).
Nick Dwyer and Barnie Duncan explore beyond the pan pipes. Audio

Los Mirlos (photo courtesy of Santiago Alfaro, Alfredo Villar, Carlos Torres Rotondo and Sótano Beat).