Peru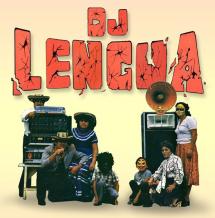 4:10 pm on Saturday, 24 March 2012
In the first of a new series, international adventurers Nick Dwyer and Barnie Duncan uncover the sounds of Peru.
Peru - the land of the Inca. Famed perhaps for its pan-pipes, there is much more going on here than El Condor Pasa. In Lima during the urban explosion of the 80s the haunting sounds of the Amazon collided with cumbia, a popular music adopted from Colombia. The result - a psychedelic voice of the underclass named Chicha.
Around the World in 80 Tunes co-host Barnie Duncan talks to LA-based Peruvian American DJ Lengua about his reworking of classic chicha and cumbia sounds, and the popularity of this music amongst the Latin youth of the United States.
And New Zealand Peruvian Jaime Chu is asked about his recollections of growing up Lima during the 1980s, where a climate of terrorist attacks and overcrowded slums filled with Andean immigrants was in some ways mitigated by the psychedelic sounds of Chicha.
All this, plus loads of interesting songs, on Around the World in 80 Tunes.
Image above right: DJ Lengua (courtesy of Eamon Ore-Giron).
12:00 PM.Nick Dwyer and Barnie Duncan explore beyond the pan pipes. Audio

Los Mirlos (photo courtesy of Santiago Alfaro, Alfredo Villar, Carlos Torres Rotondo and Sótano Beat).
Music played in this show
Around The World in 80 Tunes: Peru
Artist: Simply Panpipes
Song: El Condor Pasa
Composer: Daniel Alomía Robles
Album: Simply Panpipes
Label: Red Sauce Records

Artist: Henry Castro
Song: Cumbia de Colombia
Composer: Henry Castro
Album: Rough Guide to Cumbia
Label: World Music Network

Artist: Los Mirlos
Song: Sonido Amazunico
Composer: Jorge Rodriguez Grandez
Album: The Roots of Chicha 2
Label: Barbès Records

Artist: Los Folkloristas
Song: Yaravi
Composer: traditional
Album: Caminos de los Andes
Label: Fonarte Latino

Artist: Los Mirlos
Song: Lamento en la Selva
Composer: Jorge Rodriguez Grandez
Album: The Roots of Chicha 2
Label: Barbès Records

Artist: Los Shapis
Song: Pobre Borrachito
Composer: el Chapulín
Album: 20 Años Contigo
Label: Xendra Music

Artist: DJ Lengua
Song: L Pacheco
Composer: Eamon Ore-Giron
Album: Untitled EP
Label: Unicornio Records

Artist: DJ Lengua
Song: La Jungla
Composer: Eamon Ore-Giron
Album: Cruzando
Label: Unicornio Records
Artist: Chancha Via Circuito
Song: Quimey Neuquén
Composer: Canale/ Larralde
Album: Rio Arriba
Label: ZZK
Artist: Regina Spektor
Song: All The Rowboats
Composer: Spektor
Album: What We Saw From The Cheap Seats
Label: Sire