The Critic's Chair series ended in March 2015.
This week on The Critic's Chair, Peter Mechen takes us to Florence with the Emerson String Quartet's new recording Journeys, and indulges in a recording of Beethoven's late piano sonatas, featuring the young pianist Igor Levit. We also hear the song cycles of Mahler performed by baritone Christian Gerhaher, and a recent New Zealand recording Tui, featuring the Auckland-based piano quartet Estrella.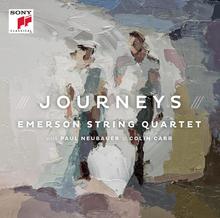 Journeys
TCHAIKOVSKY: Souvenir de Florence; SCHOENBERG: Verklärte Nacht
Emerson String Quartet, Paul Neubauer (vla), Colin Carr (cello)
(Sony 88725 47060)

An interesting and life-enhancing combination: two works written within ten years of one another, but using a very different harmonic language. The Emerson Quartet luxuriates in the lower strings in these sextets, with additional violist Paul Newbauer and cellist Colin Carr. The playing stands up remarkably well in energy and lyrical feeling to my old LP favourite - the Borodin Quartet with Rostropovich.


BEETHOVEN: The Late Sonatas
Igor Levit (pno)
(Sony 88883 70387)

Russian-born, German-trained pianist Igor Levit makes his debut recording here, of Beethoven's late piano sonatas. He's taken his time to go to the recording studio, having already given concerts and achieved success in various piano competitions. There's plenty to enjoy, and the recorded sound has a startling immediacy which puts us almost cheek-by-jowl with the pianist himself. Though in places forceful and sharply-focused, he's also capable of great tenderness and beauty with the slow movements - he has things to say about Beethoven that ought to be heard.


MAHLER: Songs of a Wayfarer; Kinderotenlieder; Rückert-Lieder
Christian Gerhaher (bar), Montreal SO / Kent Nagano
(Sony 88883 70133)

This recent recording includes all three of Mahler's great song cycles, similar to those classic performances by Janet Baker and Dietrich Fischer-Dieskau. Though I'll be hanging onto those older recordings, I've enjoyed Gerhaher's fresh and individual readings of the songs. His rich baritone voice responds well to the more subtle sections, though for me lacking the last few ounces of raw power in conveying tragedy and pain.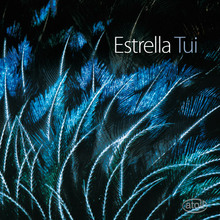 Tui
Works by David Hamilton, Gareth Farr, Leonie Holmes, Eve de Castro-Robinson, John Rimmer, and Sarah Ballard
Estrella
(Atoll ACD 313)

This new recording has both New Zealand performers and composers, with original works written for the piano quartet group Estrella. The results are wonderfully diverse - from the evocative landscapes, to more abstract, and some rhythmic knockabout fun-pieces - a "something-for-everybody" disc. Merely the thought of the 40 skilled fingers of the group rushing up and down the keyboards of the two grand pianos is exhilarating!