The Critic's Chair series ended in March 2015.
Presented by Kenneth Young
American music-making is on display this week on The Critic's Chair, when Kenneth Young reviews discs of dazzling and challenging music for large orchestra. Though women still struggle with equality on the conductor's podium, Marin Alsop leads the way at the helm of the Baltimore Symphony Orchestra.  The New York Philharmonic releases live recordings of their concerts with inconsistent results under the baton of their music director, Alan Gilbert.  Finally, American conductor Leonard Slatkin guides the Orchestre National de Lyon through a brilliant performance of the Symphonie Fantastique by Hector Berlioz.
Kenneth Young reviews The Baltimore Symphony Orchestra's latest recording of Mahler's Symphony No. 1 conducted by Marin Alsop, a live concert with violinist Frank Peter Zimmerman, the New York Philharmonic and Alan Gilbert in music by Beethoven, Stravinsky and Ravel, Berlioz's Symphonie Fantastique by l'Orchestre National de Lyon and Leonard Slatkin, and pays tribute to Colin Davis with Mozart's Violin Concerto No. 3 and violinst Arthur Grumiaux.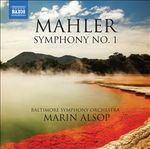 MAHLER: Symphony No 1
Baltimore SO/Marin Alsop
(Naxos 8.572207)

The level of performance in this recording is very good and I particularly enjoyed the evident lack of self-indulgence from the musicians and their director.  It makes for a unified musical experience with all the musicians listening and working together.  The performance has an exciting, live, concert hall feel to it, and Alsop handles the sometimes fraught task of balancing Mahler's writing expertly.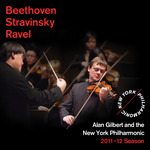 BEETHOVEN: Violin Concerto in D Major, Op 61, STRAVINSKY: Symphony in Three Movements, RAVEL: Daphnis et Chloé Suite No. 2
Frank Peter Zimmerman (vln), New York Phil/Alan Gilbert
(New York Philharmonic)

Alan Gilbert conducts the Beethoven with the orchestra's Artist in Residence from 2012, Frank Peter Zimmerman. This uneven performance along with a fresh and enticing rendition of Ravel's 2nd suite from Daphnis et Chloé sandwich a not so convincing performance of Stravinsky's Symphony in Three Movements from an orchestra which periodically has trouble listening to itself.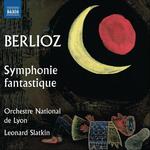 BERLIOZ: Symphonie fantastique Op 14; Le corsaire Op 21
Lyon National Orch/Leonard Slatkin
(Naxos 8.572886)

Pick of the week for me is this beautifully balanced performance of Berlioz's Symphonie Fantastique. Slatkin's admirable emphasis on textural clarity is combined with beautifully judged timbre from an orchestra which continues to impress.



MOZART: Violin Concerto No 3 in G K216
Arthur Grumiaux (vln), London SO/Colin Davis
(Philips 464 722)

Last week the music world mourned the death of Sir Colin Davis, the longest serving principle conductor of the London Symphony Orchestra.  I personally grew up with a set of Sibelius symphonies which he recorded in Boston, but I think the works I have most listened to are the extraordinary set of Mozart Violin Concertos he recorded with the great Belgian violinist Arthur Grumiaux.  This exceptional collaboration exhibits a rare and shared sensibility and inspired the London Symphony Orchestra to some of the most wonderful, exhilarating Mozart playing you are ever likely to hear.