The Critic's Chair series ended in March 2015.
This week on The Critic's Chair, producer David Houston offers a collection of some of the year's best discs and reviews as seasonal gift suggestions.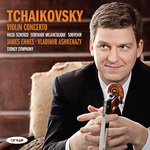 TCHAIKOVSKY: Violin Concerto in D / Serenade Melancolique / Valse-Scherzo / Souvenir d'un lieu cher
James Ehnes (vln), Sydney Symphony Orchestra/Vladimir Ashkenazy
(Onyx 4076)

Peter Mechen: Violinist James Ehnes is partnered by Vladimir Ashkenazy and the Sydney Symphony Orchestra in a performance notable for its straightforward strength and cumulative excitement. Ehnes' noble tones are set against the characterful timbres of the Australian orchestra, giving their star soloist admirable support.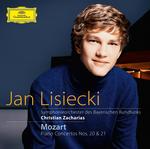 MOZART: Piano Concertos in D minor, K.466 and C major K.467
Jan Lisiecki (piano), Bavarian Radio SO/Christian Zacharias
(Deutsche Grammophon DG 479 0061)

Dianne James: Seventeen-year-old Canadian pianist Jan Lisiecki's first disc for DG couples two of Mozart's most popular and beloved piano concertos. This is a brave release considering the competition in the catalogue from established Mozartian pianists such as Uchida, Perahia, and Brendel.  Lisiecki. However, has nothing to fear from comparison with such artists. This is extremely refined Mozart playing, and I look forward to following the career of this gifted young artist as he matures and develops in the coming years.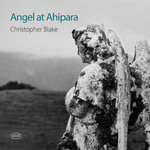 Blake: Angel at Ahipara; Night Journey to Pawarenga; Christ at Whangape; Anthem on the Kaipara
Strings of the NZSO/Kenneth Young
(Atoll ACD 411)

Robert Johnson: Some of the most beautiful, evocative and haunting orchestral music by any New Zealand composer, played with consummate skill and conviction by the Strings of the New Zealand Symphony Orchestra conducted by Kenneth Young.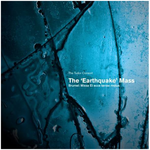 The "Earthquake" Mass
BRUMEL: Missa Et ecce terrae motus; JACK BODY: Psalm 137; ROSS HARRIS: Vobiscum in Aeternum
The Tudor Consort/Michael Stewart
(Organism ORG007)

Peter Mechen: The disc represents a pretty stunning achievement by these singers and their inspirational director. The Brumel receives a resplendent performance, and it's all beautifully captured on a recording made at the Wellington Cathedral of St. Paul earlier this year by the Organism label. The proceeds of this disc go to Christchurch Cathedral's music programme.


Martin Fröst: Dances to a Black Pipe
COPLAND: Clarinet Concerto; BRAHMS: Hungarian dance No 1 in G minor, No 13 in G major, No 21 in E minor, No 12 in D minor; FRÖST: Kletzmer Dances; HILLBORG: Clarinet Concerto (Peacock Tales); HOGBERG: Dancing with Silent Purpose; LUTOSLAWSKI: Dance Preludes; PIAZZOLA: Oblivion
Martin Fröst (cl), Australian Chamber Orchestra/Richard Tognetti
(BIS SACD 1863)

Robert Johnson: Included on the disc are works written for Fröst – Peacock Tales by Anders Hillborg - which specifically involves a dance element. You can see the multi-talented Fröst performing this work on YouTube, by the way – it's certainly worth a look.  Fredrik Högberg's Dancing with Silent Purpose involves a pre-recorded tape and was inspired by computer games. Don't be put off – it's actually a highly entertaining piece, like everything on this disc.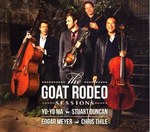 The Goat Rodeo Sessions
Yo-Yo Ma (cello), Stuart Duncan (fiddle), Edgar Meyer (bass, piano), Chris Thile (mandolin, fiddle)
(Sony 789186)

Robyn Jaquiery & Nick Tipping: This is an excellent album from Yo-Yo Ma and friends, and well worth a listen. They're all technically excellent musicians, but there's definitely something more here than virtuosity alone. Somehow they manage to convey a real sense of enjoyment from making music together. There doesn't appear to be an ego in sight, and by all accounts everyone had a ball.
 
MacMillan: Miserere; Tenebrae Responsories; The Strathclyde Motets
The Sixteen/Harry Christophers
(Coro COR 16096)
David Houston: A recording of incredibly beautiful music that will stop you in your tracks.  The works are the result of a long and fruitful relationship between one of the world's greatest choirs, The Sixteen, and a composer of very special talent, James MacMillan.  Opening with a work dedicated to director Harry Christophers, MacMillan's Miserere is one of the few settings of Psalm 51 to compete in beauty with Allegri's well-loved Miserere Mei.