The Critic's Chair series ended in March 2015.
This week on The Critic's Chair, Robert Johnson recommends gifts of music.
Beethoven: Piano Concertos Nos.1 & 3
Leif Ove Andsnes (piano/conductor), Mahler Chamber Orchestra
(Sony 88725 42058)

Right from the purely orchestral opening of the First Piano Concerto, you can sense the interpretative energy that underlies this performance. This marks Andsnes' first recording for Sony Classical, having made most of his recordings over the past two decades for EMI. The title of the disc – "The Beethoven Journey" – seems a little pretentious, the music-making itself is unfailingly honest and down-to-earth. Ensemble is tight and the relatively modest number of strings used enables woodwind, horns and trumpets to make more impact than usual.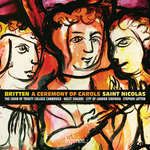 Britten: A Ceremony of Carols; Saint Nicolas
The Choir of Trinity College Cambridge, Holst Singers & City of London Sinfonia/Stephen Layton
(Hyperion CDA67946)

A Ceremony of Carols is here sung in its original version for women's chorus. If it loses a little of the rawness and innocence imparted by boys' voices, it certainly gains in consistent beauty of sound, secure intonation and tight ensemble. Allan Clayton is perhaps a little light-voiced in St Nicolas, but he sings well and in general these are outstanding performances of two works on the Christmas theme that don't rely on formula.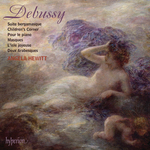 Debussy: Suite bergamasque; Children's Corner; Pour le piano; Masques; L'isle joyeuse; Deux Arabesques; Danse; La plus que lente
Angela Hewitt (piano)
(Hyperion CDA67898)

In her first recording of music by Debussy, Angela Hewitt's interpretations reflect the clarity of her playing of Bach, Rameau and Couperin. An additional feature to note about this recital is that it's played on a Fazioli piano, the Italian instrument which in recent years has been giving Steinway some fierce competition for the title of world's classiest piano.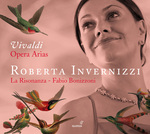 Vivaldi: Opera Arias
Roberta Invernizzi (soprano), La Risonanza/Fabio Bonizzoni.
(Glossa GCD 922901)

A generous and stylish selection of opera arias by Vivaldi in performances that are simply astonishing. Roberta Invernizzi's exquisite command of both the long, sinuous melodic lines and the broadly arching leaps so characteristic of writing for castratos is matched by her virtuosity in the faster arias. If the voice itself and the singer's control of her resources are absolute perfection, then so too is the accompaniment by the baroque orchestra La Risonanza.