The Critic's Chair series ended in March 2015.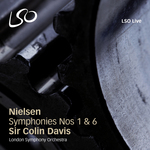 Nielsen: Symphonies Nos.1 & 6 (Sinfonia semplice)
London Symphony Orchestra/Sir Colin Davis.
(LSO Live LSO 0715)

A fine version of Nielsen's First Symphony coupled with a disappointing and, at times, poorly played performance of the Sixth. I'm surprised that this performance was passed for commercial release, given misreadings and one passage in which the LSO violins come dangerously close to falling off the rails altogether.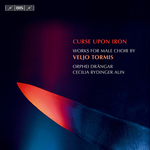 Tormis: Curse Upon Iron; etc.
Orphei Drägar/Cecilia Rydinger Alin
(BIS SACD-1993)

Fascinating music for male voice choir by an Estonian composer often described as a "modern Shaman". Performed with commitment and technical skill by this long-established choir.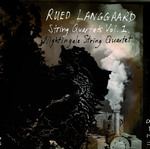 Langgaard: String Quartets Nos.2, 3 & 6; Variations on "Mig hjertelig nu længes"
Nightingale String Quartet
(Dacapo 6.220575)

Unusual and evocative music for string quartet by an eccentric outsider of Danish music. This ensemble gives performances that are both technically impeccable and musically engaged, making the strongest possible case for Langgaard's music.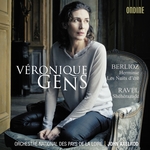 Berlioz: Herminie; Les Nuits d'été / Ravel: Shéhérazade
Véronique Gens (soprano), Orchestre National des Pays de la Loire/John Axelrod
(Ondine ODE 1200)

An outstandingly beautiful voice matched with the ability to express the essence of each poem through musical and verbal nuance. I find it difficult to imagine better performances of any of these works, and the engineering is of the highest standard too.