The Critic's Chair series ended in March 2015.
Murray Khouri explores great recordings of the Symphonie Fantastique by Hector Berlioz.

Hear his recommendations for first, second, collector's and historical choice.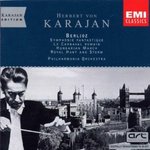 BERLIOZ: Symphonie Fantastique
Philharmonia Orch/Herbert von Karajan
(EMI  7 633162)
MURRAY'S HISTORICAL CHOICE

I began by listening to my only mono disc with Herbert von Karajan conducting the Philharmonia and was absolutely riveted at the superlative playing and conducting. 58 years have passed since its recording but the mono sound cleaned up for CD gives little away to some new stereo titles.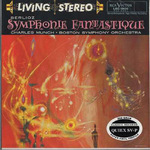 BERLIOZ: Symphonie Fantastique
Boston Symph/Charles Munch
(RCA CML 017)
 
Munch favours extreme tempi galvanizing the Orchestra to heights of virtuosity.  The Boston Symphony strings have a blend and unanimity which set the seal on a great performance.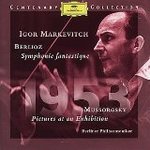 BERLIOZ: Symphonie Fantastique
Lamoureux Orch/Igor Markevitch
(DG 423 957)

This recording dates from 1958 when Stereo was in its infancy. It's a fine cautious recording with all the qualities of French instrumental playing of the period. Markevitch's dynamism in the first three movements is replaced by a note of caution in the remaining two.




BERLIOZ: Symphonie Fantastique
Orchestre National de l'ORTF/Thomas Beecham
(EMI CDM 7 64032  reissued in 2003 on EMI 67972)
MURRAY'S FIRST CHOICE

Thomas Beecham recorded the Symphony at much the same time as Markevitch using the Orchestra of French Radio and the results couldn't be more different.  The music is highly dramatized combining that with a melting tenderness. The woodwinds are always in the picture and the opening balanced to perfection.  The final two movements are taken a brisk pace with the orchestra covering itself with glory.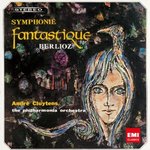 BERLIOZ: Symphonie Fantastique
Philharmonia Orch/André Cluytens
(EMI CDZ 7 62605)

Cluytens approach is stolid, lacking the fire and fantasy of Beecham. The sound of the orchestra contributes to this, especially in the woodwinds with the wooden flute less colourful than his French colleagues. Heard on its own, it's a more serviceable recording than many others but nowhere was there the seat-gripping excitement of other versions.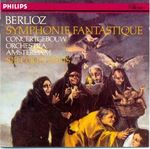 BERLIOZ: Symphonie Fantastique
Royal Concertgebouw Orch/Colin Davis
(Phillips 411 452)
MURRAY'S SECOND CHOICE

If I had to find one word to describe his performance it would "refinement".  The recording made in the refulgent acoustic of the Concertgebouw has every virtue, clarity, warmth and terrific punch where called for. In a sense all the virtues of the performances I've listened to before this seem to be assimilated in this one recording. Not for nothing the Concertgebouw Orchestra was voted number one in the world by a Gramophone poll.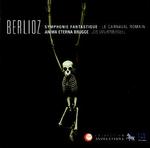 BERLIOZ: Symphonie Fantastique
Anima Eterna Brugge/Jos Van Immerseel
(Zig Zag ZZT 100 101)

Van Immerseel uses a small string section and all wind instruments from the period which allows a myriad of detail to emerge not possible with a larger orchestra. The whole effect is rather Mendelssohnian in character with playing of chamber-music like delicacy quite at odds with the character of the music.  It's a good case of authenticity going too far with a desire simply to  mark it as nearer to Berlioz's real intentions than any other recording.



BERLIOZ: Symphonie Fantastique
Orchestre Revolutionaire et Romantique/John Eliot Gardiner
(Philips 434 402)
MURRAY'S COLLECTOR'S CHOICE

John Eliot Gardiner's hand-picked Orchestre Revolutionnaire et Romantique  has travelled to Paris and is recorded in the concert hall of the old Paris Conservatoire. The sound is dry and not tampered with. Eliot Gardiner's tempi are un-controversial; the difference on this recording is one of sonority.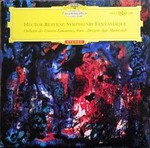 BERLIOZ: Symphonie Fantastique
Berlin Philh/Herbert von Karajan
(DG 415 325)

The music is dynamic and forceful but without any subtlety or style.  It's performances like this that Elliot Gardener was referring to when he wrote of super deluxe orchestras playing this music without really knowing what it should sound like. The recording does nothing to help matters. It sounds as if recorded in a swimming bath with woodwinds so far distance that they sound as if coming from another studio.



BERLIOZ: Symphonie Fantastique
Berlin Philh/Simon Rattle
(EMI 2 16224)

This EMI recording is one of the best I've heard. This is a natural and spontaneous recording with no spurious point making. The sound is crystal clear with no digital glare and the orchestral families all balanced to perfection. I have the feeling that Rattle gives the solo players greater freedom to shape their solos in a really musical way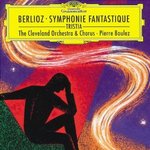 BERLIOZ: Symphonie Fantastique
Cleveland Orch/Pierre Boulez
(DG 453 432)

This finely played and recorded performance with the Cleveland Orchestra is exactly would I would have expected from Boulez. I suspect that he's impatient with the descriptive titles which preface each movement. With the Symphonies of Gustave Mahler his objective approach works well purging the music from all its histrionics. But the Symphonie Fantastique needs something more.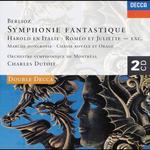 BERLIOZ: Symphonie Fantastique, Harold in Italy, Roméo et Juliette, Marche hongroise, Chasse royale et Orage, Scherzo: La reine Mab
Orchestre Symphonique de Montréal/Charles Dutoit
(Decca 455 361)
MURRAY'S BUDGET CHOICE

This is a perfectly serviceable version of the Symphony whilst not scaling the heights of Beecham, Eliot Gardiner or Colin Davis. Any weakness here is in the strings who lack the weight and sheen of the big name orchestras. It's all a little cautious and pedestrian with the best playing reserved for the slow movement, simply and touching played.